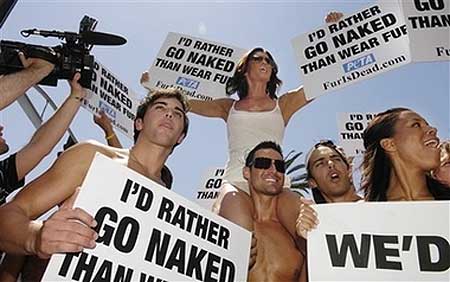 Janice Dickinson and dozens of her models created a spectacle on Hollywood Boulevard yesterday as the self-declared 'world's first supermodel' declared herself officially "fur-free".
Dickinson was lifted in the air by gay former Survivor contestant J.P. Calderon.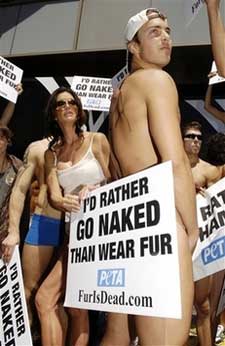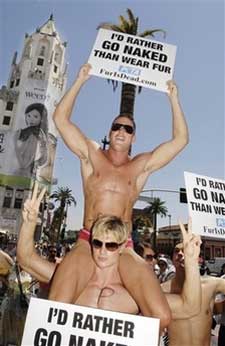 The action was sponsored by PETA. Said Dickinson: "By showing some of our skin, we hope to help save animals' skins." It's unclear whether an end to animal-tested cosmetics or leather is also on the agenda.