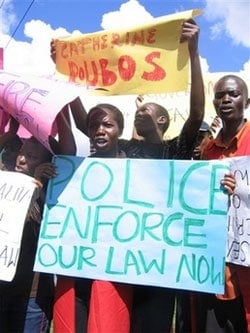 In reponse to the press conference held late last week by Victor Juliet Mukasa, Christian groups in Uganda held a protest rally on a rugby field outside the nation's capital Kampala, Reuters reports:
"Tuesday's protesters carried dozens of placards ranging from 'Arrest all homos' to 'God loves homos, he hates homosexuality'. Other placards called for the sacking of Katherine Roubos, a U.S. intern at local independent newspaper Daily Monitor, for reporting on the experiences of gays in Uganda. 'Aga Khan, fire Katherine Roubos, homo propagandist,' one said, while another read: 'Government deport Roubos.' Daily Monitor is part of the regional Nation Media Group partly owned by the Aga Khan, spiritual leader of more than 15 million Shia Ismaili Muslims worldwide. He is visiting Uganda — a mainly Christian country with a Muslim minority. Roubos denied campaigning for gays, saying she was simply doing her work. 'I was assigned a story by the editor and I did it objectively. My job is to report on events, not my personal opinions,' she said."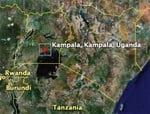 Marchers reportedly called for Roubos to be deported.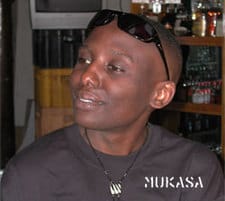 Last week, Mukasa stepped forward with approximately 30 other members of Uganda's LGBT community, some of whom wore masks to conceal their identity, to ask for an end to persecution of gays, lesbians and transgender people in the country.
Pastor Martin Sempa, an organizer of yesterday's Christian protest, said: "We are fighting against the fresh campaign for homosexuality and lesbianism in this country. Homosexuality and lesbianism break three laws; the laws in the Bible and the Koran, the laws of nature and the laws of the land, the Ugandan Constitution."
Recently
Gay Ugandan Community Steps Forward in Plea for Human Rights [tr]