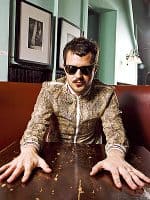 The Killers' third album will be out by year's end, and will consist of B-sides culled from their European singles, two songs from movie soundtracks (Spiderman 3 and Closer) and a new duet with Lou Reed, which is being recorded this week in New York with producers Flood and Alan Moulder. Additionally, singer Brandon Flowers told Billboard the band will be releasing another Christmas single — "Don't Shoot Me, Santa" — for the Red Campaign. He says the one they did last year, "A Great Big Sled," raised over $100,000 for the AIDS charity.

Pet Shop Boys will release Disco 4 on September 24, three days before their one-off show at the Hollywood Bowl in Los Angeles. The Disco series began in 1986 and typically featured remixes of the Boys' own singles as well as new songs. However, the latest disc will mostly be comprised of mixes Neil Tennant and Chris Lowe have done for other artists over the years, including Madonna ("Sorry"), David Bowie ("Hallo Spaceboy"), The Killers ("Read My Mind") and Yoko Ono ("Walking On Thin Ice"). The eight-song set will also contain the previously-unreleased "PSB Perfect Immaculate Mix" of their own track, "Integral."

NEWS BITES: Dannii Minogue lesbian stripper photos resurface. [NSFW]
Kylie Minogue not likely to watch Enrique Iglesias' new video.
Foxy Brown simply does not do public showers…especially at Rikers.
Billy Corgan: "American girls are sluts".
At the eleventh hour, key member of Phil Spector's defense team quits.
Teens prefer Akon and Vanessa Hudgens to Mika and Amy Winehouse.
On the heels of Kanye West's "Stronger," everything's gone Daft Punk.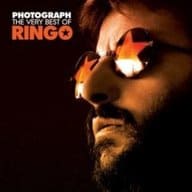 TODAY'S NEW RELEASES: Beatles' legend Ringo Starr's Photograph: The Digital Greatest Hits.
Ben Harper & The Innocent Criminals' Lifeline, which was recorded over just seven days in Paris.
Bay-area soul singer Ledisi's Lost & Found.
'90s post-grunge band Collective Soul's Afterwords. Though the album is downloadable through iTunes, the CD is only available in Target stores.
Carrie Underwood's new single, "So Small," Dolly Parton's single "Better Get to Livin," and Depeche Mode singer Dave Gahan's single, "Kingdom."