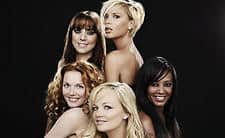 The Spice Girls announced the lucky location of their "Spice City" contest on their website. The reunited fivesome offered fans a chance to suggest one additional stop on their upcoming world tour, and the chosen city was Toronto. Said the Girls in their spice statement: "We set this up to give all our genuine fans the chance to turn their hometown into a SPICE CITY. This was all about making your own city a SPICE CITY and since we launched there have been literally millions of votes for us to play in hundreds of cities including places like Rio, Chicago, Melbourne, Manchester, Paris, Alice Springs, Baghdad, and Diss (in Norfolk England)! But one city had to win and we are now delighted to announce the winner is… TORONTO. Thanks to everyone in Canada who voted for us to play there – we'll work out the date over the next few weeks and let you know."
In other reunion news, Rob Thomas recently got together with his Matchbox Twenty bandmates to record a dozen songs. Billboard reported at least six of the tracks will be included on the group's Exile On Mainstream greatest hits compilation, due out October 2.
After winning Britain's X Factor two years ago, Shayne Ward came across as just another scruffy-cute bloke from Manchester. But in the video for his new single, "If That's OK With You," Shayne's kicked up the sex appeal about 25 notches:

"If That's OK With You" is written and produced by Max Martin, who seems to have chucked his Kelly Clarkson and Britney-brand pop sound of the last decade for one more resembling his early work with Ace Of Base.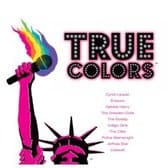 August is typically a "no man's land" for new releases, but out today is True Colors: The Tour CD
, which contains music by the artists featured on Cyndi Lauper's recent traveling show benefiting Human Rights Campaign, such as Rufus Wainwright, The Gossip, Indigo Girls, Cazwell and The Cliks. Among the mostly previously-released material is a new duet from Erasure and Lauper called "Early Bird."
Also out is How You Sell Soul to a Soulless People Who Sold Their Soul?, the 10th studio album from Public Enemy. It marks the 20th anniversary of the influential hip-hop legends.
A week before the High School Musical 2 soundtrack bombards shelves and digital stores, Disney's Hollywood Records is issuing the self-titled sophomore release from Jonas Brothers
. Think of it as Hanson: The Next Generation.
James Blunt's new single, "1973," is available on iTunes, as is the video. Unlike "You're Beautiful," this one actually takes a stab at having a beat…albeit a mid-tempo one.