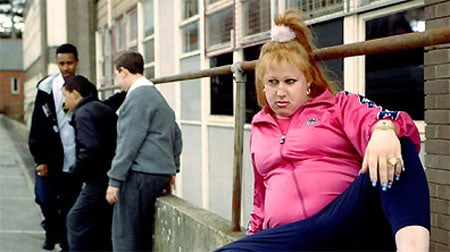 Among the characters being imported for Matt Lucas and David Walliams' American version of Little Britain, which will run on HBO, are Vicky Pollard, Daffyd (the only gay in the village), Lou and Andy, and Marjorie Dawes.
Said Lucas: "We're mixing it up. We're writing six new American characters and the rest will be old favourites. How could we not take Vicky and especially Marjorie to America? I would like to say that we're going to be kind about the Americans, but can you really imagine us being nice? No, I didn't think so!"
Lucas also reported that the duo have two film deals in the works, one with Dreamworks, and the other with production company Working Title (Four Weddings And A Funeral, Notting Hill).
You may have missed…
Poland Censors Little Britain over Gay Kiss [tr]
Little Britain's Matt Lucas Weds Partner in London [tr]
Vicky Pollard's Mum to Make Little Britain Debut [tr]