The Project Runway designers are here! (Bios)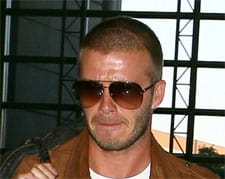 David Beckham rushes back to England after his father suffers a near-fatal heart attack.

"It will take months and years to really see" if Episcopal vote on exercising restraint with regard to gay clergy and same-sex relationships will mend the rift in the Anglican church, according to church leaders.

Milo Ventimiglia's booty makes appearance in new film.

Darren Hayes releases new video for "Me, Myself & I" but his Attitude magazine cover story is nowhere to be found.

Hotel Chevalier, Wes Anderson's 13-minute prequel to his upcoming film The Darjeeling Limited, is now available for download on iTunes.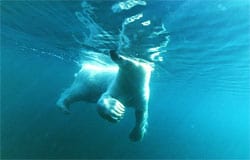 Fishing Polar Bear spotted for the first time in two centuries: "The Inuit people of the Arctic have always known about it. But no outsiders have witnessed it for 200 years: a polar bear fishing. Not by scooping the fish out of the water like a brown bear – but by plunging in and swimming…Last August, researchers based in Iqaluit, Canada, watched an adolescent polar bear swimming in a river estuary packed with charr, a relative of salmon, that was migrating upstream. It caught about one fish an hour, swimming and peering into the water, then diving. In the two days they saw the bear, it caught three charr and three sculpin, a spiny fish that lives under rocks – which the bear seemed to lose enthusiasm for eating."

Clergy members in L.A.'s San Fernando Valley have come together to urge the Supreme Court to overturn the state's ban on same-sex marriage: "Ahead of what is widely expected to be the next major state Supreme Court ruling on same-sex marriage, reverends, pastors and rabbis met at St. Matthew's Evangelical Lutheran Church in North Hollywood to announce they would file 30 amicus briefs, formal documents intended to persuade courts on an issue. The religious leaders, who were joined by 90 civil-rights organizations across the state that also filed briefs, are hoping to influence the court's decision on an upcoming review of a lawsuit seeking to overturn the ban on gay marriage."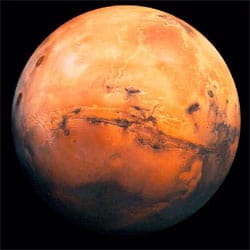 The money the U.S. has spent in Iraq could have funded 11 independent missions to Mars.

A map of humanity.

Researchers: Is Alzheimer's memory loss due to a previously unknown third form of diabetes? " Now scientists at Northwestern University have discovered why brain insulin signaling — crucial for memory formation — would stop working in Alzheimer's disease. They have shown that a toxic protein found in the brains of individuals with Alzheimer's removes insulin receptors from nerve cells, rendering those neurons insulin resistant. (The protein, known to attack memory-forming synapses, is called an ADDL for 'amyloid ß-derived diffusible ligand.') With other research showing that levels of brain insulin and its related receptors are lower in individuals with Alzheimer's disease, the Northwestern study sheds light on the emerging idea of Alzheimer's being a "type 3" diabetes."

Texas student suspended for wearing John Edwards T-shirt to school.

Elton John defends seized Nan Goldin photo: "The photograph exists as part of the installation as a whole and has been widely published and exhibited throughout the world. It has been offered for sale at Sotheby's New York … and exhibited in Houston, London, Madrid, New York, Portugal, Warsaw and Zurich without any objections that we are aware of."