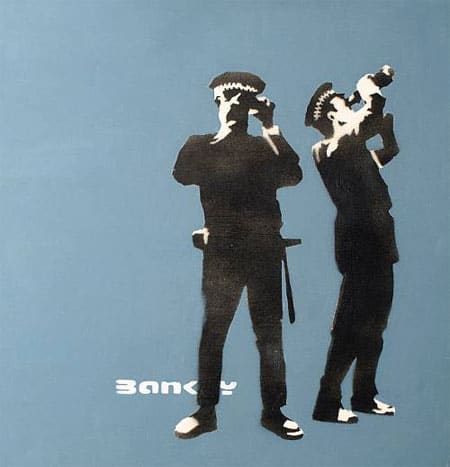 Ten original works by Banksy are set to be auctioned on Wednesday. They're expected to raise $600,000.
The AP reports: "The piece expected to top the bidding is 'Avon and Somerset Constabulary,' an image of two police officers peering through binoculars. It's estimated to sell for $120,000 or more. Also included is a screen print titled 'Di Faced Tenners,' showing several 10-pound notes with the face of Princess Diana in place of Queen Elizabeth II."
Check out the rest of the lots here.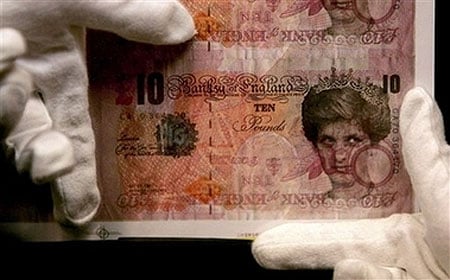 In an interesting turn of events in Vancouver, law enforcement officials are adopting Banksy's subversive style in order to deter thieves from stealing cars in the city. The stencil work below was tagged on a wall by local police.