Fort Worth Star-Telegram endorses city council candidate Joel Burns, who may become Tarrant County's first openly gay elected official.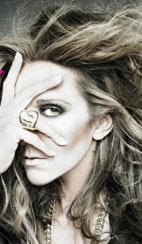 Stuck: Someone should have warned Celine Dion that super glue bonds instantly with skin.

Jake Gyllenhaal may not be gay, but he has apparently spent a lot of time on the floor of a men's bathroom.

50 protest at Saudi embassy in London over public gay lashings.

Variety anoints Craig Zadan and Neil Meron monarchs of the movie musical: "If they make movies long enough, it's a good bet they'll dethrone the big one: 'Grease,' the top-grossing movie musical of all time. At present, Meron and Zadan have produced 'Chicago' and 'Hairspray,' No. 2 and No. 3, respectively, on the box office tuner chart."

Panic! at the Disco says the fact that they're "dapper" doesn't mean that they're gay.

Whatever happened to Ace of Base?

Gay Iraqi group to close two of five safe houses for lack of funds.

Mysterious piece of metal falls from the sky in Delaware, slices through the roof of a parked car "like butter": "The object was turned over to FAA personnel from the Philadelphia office. The agency was doing procedural work Tuesday, but spokesman Jim Peters said he was confident the object did not come from a plane."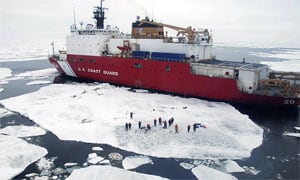 U.S. Coast Guard opens first-ever base in thawed Arctic.

British fire chief defends decision to discipline firefighters who interrupted men having sex in the bushes: "The firefighters were suspended on full pay during a six-week investigation and later fined and transferred to other stations after being found guilty of bringing the service into disrepute.Mr Pearson said he hoped members of those communities had not been frightened off from applying to the service for a job, but accepted some of his officers could be homophobic. 'My view is homophobia exists in society and I would be naive to think it didn't in my organisation. I hope we can now draw a line under this and move on.'"

Amy Winehouse jailed for marijuana possession: "The embattled singer — whose unapologetic lyrics often reference her decadent alcohol and drug indulgences — was carrying a small quantity (seven grams) of pot when she, her husband Blake Fielder-Civil and the person who is responsible for crafting Amy's beehives were caught in their hotel room Thursday night."

Surfer Kelly Slater detained after scuffle with paparazzi in Tel Aviv.