In the first nationwide law of its kind in Latin America, Colombia grants health benefits to same-sex couples.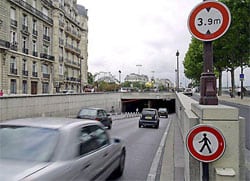 Jury in Princess Diana inquest gets an uncanny look at her final moments, as they too are chased by the paparazzi in Paris: "The coach carrying the Diana inquest jury has reportedly crashed as it traced the Princess's last movements around Paris. In an eerie parallel with the catastrophic accident which killed the Princess, the bus driver was apparently trying to out-manoeuvre paparazzi outside the Ritz. The jury, coroner Lord Justice Scott Baker, and teams of lawyers made British legal history by making a site inspection of the places where the Princess and her lover Dodi Fayed spent their final hours. But within minutes of starting the tour in the Place Vendome, close to the Ritz hotel, their bus knocked a police outrider from his motorcycle. Then seconds later the bus collided with an 18-inch metal bollard."

Britney Spears and sister attacked at sushi restaurant: "Nobody wants you in this neighborhood Britney! MOVE! You are making this neighborhood very unsafe!"

Bush White House has tried to "silence" MSNBC's Chris Matthews, host claims: "They will not silence me!…They've finally been caught in their criminality."

Russian gay activist Nikolai Alexeyev gets "solidarity reception" in the Windy City.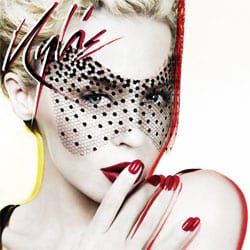 Kylie channels Patrick Nagel for new album cover…

Former OUT magazine editor Brendan Lemon and his friend Jerry Wade have started an entertainment-oriented blog called Lemonwade. Lemon has the scoop on Jake Gyllenhaal's rumored trip to the Broadway stage in Farragut North: "Lemonwade has learned that [Mike] Nichols will not be directing the play. For now, the production — with Gyllenhaal or anyone else — is on hold. And with Gyllenhaal's film schedule filling up (he has just signed on to star in a love-triangle movie called 'Brothers,' with Tobey Maguire and Natalie Portman), I don't see him on Broadway anytime soon."

600 people to pose nude for Spencer Tunick at Sagamore Hotel in Miami Beach: "It's about fantasy and leisure. It's a stereotype, but it's true. You're going to have a good time if you come to Miami Beach. I'm going to have 100 to 200 women in pink rafts. We're going to have people on the balcony posing very much like the Tower of Babel meets Logan's Run. We're going to buy some champagne, 500 bottles, and were going to make a giant explosion for the climax of the installation from the balcony."

Violent anti-gay crimes in Sydney prompt unusual political visit to Oxford Street: "As partygoers looked on, Sydney Lord Mayor Clover Moore, Police Minister David Campbell, Labor candidate for Wentworth George Newhouse and local drag queen Maxi Shield wandered the clubs and back alleys of Oxford Street to gauge the impact of homophobic violence."

Gay nightlife "targeted" in Birmingham, England.

B'gosh! Gay and lesbian support group forms in Oshkosh, Wisconsin.

Movie theater lobby contains hidden erotic message.