Retrial begins over gay Tucson murder: "For the second time, a jury will decide whether a disabled gay Tucson man was stabbed to death over a TV and VCR or as the result of an impulsive rage. Nine years after Mark Truesdell, 29, was slain in his North Campbell Avenue apartment, Ronnie Gene Sartin Jr., 30, is being tried on a first-degree murder charge. Sartin was living in Tucson at the time of the slaying. Sartin was convicted by a jury in 1999 of first-degree murder and sentenced to life in prison. The Arizona Court of Appeals ordered the case returned to Superior Court last year for retrial after changes were made to the law regarding how premeditation is explained to jurors."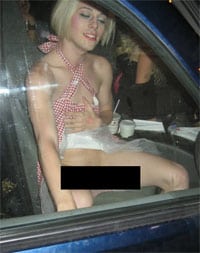 Halloween scare-a-thon: Chris Crocker recreates Britney Spears cooch flash.

Britney Spears' new album Blackout being called the best of her career.

Utah lawyer on crusade to testify against gay marriage in Vermont: "Monte Stewart will travel more than 2,300 miles this weekend to appear before the Vermont Commission on Family Recognition and Protection as the only lawyer opposed to same-sex marriage scheduled to speak Monday at its second public meeting. Stewart, the president of the Utah-based Family Marriage Law Foundation, will explain to the 11-member legislative committee why marriage rights should not be extended to gay and lesbian couples in Vermont. 'The law has clearly been decided in favor of marriage being between one man and one woman,' Stewart said Wednesday morning, from his office in Orem, Utah. 'There are clear reasons why this institution needs to be preserved.'"

Matthew Shepard foundation launches new community site for LGBT youth.

British group Soft Cell to release remix album.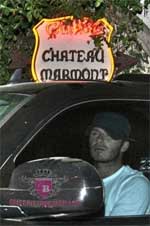 REPORT: Beckham miserable in the U.S.

UK: Police add to patrols at Hampstead Heath's gay cruising spots.

Gay lawyer Aaron Charney settles bias lawsuit with NY firm Sullivan & Cromwell, where he worked: "The settlement, the terms of which are confidential, brings to a close a dispute that had fascinated the New York legal community over the past several months, both with its allegations concerning partners at one of the city's most prestigious firms and its bizarre twists and turns in the courtroom. In January, Mr Charney, who had worked in the firm's mergers and acquisitions practice, sued the firm, accusing several partners of discriminating against him because he is gay and then papering over his complaints."

U.S. asylum denied to gay Mexican.

Lithuanian gay rights conference attacked with smoke bombs.