In an article published Wednesday in the Journal of the American Medical Association, Dr. Harold Jaffe, department of public health director at Oxford University, Dr. Kevin de Cock, head of HIV-AIDS at the World Health Organization and Dr. Ronald Valdiserri, chief consultant to the public health strategic health care group of the U.S. Department of Veterans Affairs, make note of the trend of increasing HIV infections among men having sex with men: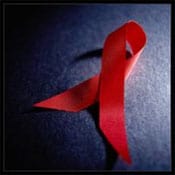 "The commentary looks only at trends in western countries, where men who have sex with men have always made up the lion's share of people living with HIV-AIDS. They noted there was a 13-per-cent increase in American MSM living with HIV-AIDS between 2001 and 2005. A 10-fold increase in syphilis cases among MSM in the United States over the same period is further evidence of an increased frequency in unprotected sex, the authors said. HIV-AIDS rates among men who have sex with men are also in the increase in Canada. David Boulos, a senior epidemiologist with the Public Health Agency of Canada, said Tuesday that MSM accounted for only about 37 per cent of new HIV infections in this country in 1996, an all time low. But since then the rate has again begun to climb, reaching about 45 per cent in 2005. Jaffe and his co-authors suggest the reversal is at least in part the product of complacency. 'Our feeling is that there's now a complacent attitude towards the epidemic in general and particularly in gay men. Somehow it's just being accepted that yes, of course, the epidemic is continuing,' he said from Oxford."
The UN recently cut the number of people it believes to be infected worldwide with HIV by 6.3 million cases. World AIDS Day is December 1.
Recently
SF Doctors Surprised and Concerned by Return of Kaposi's Sarcoma [tr]