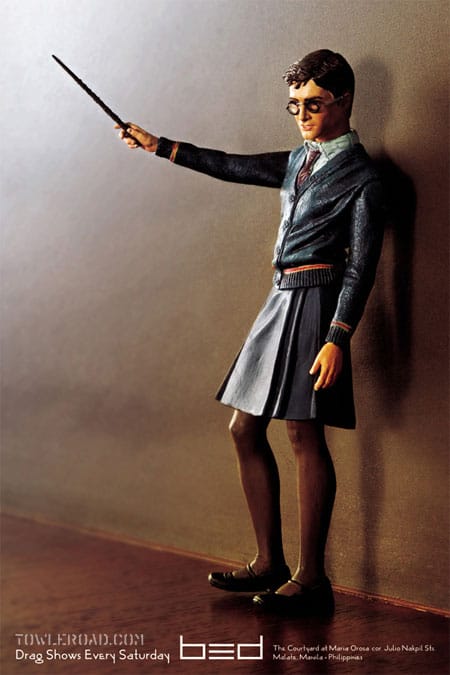 Looks like good old Dumbledore has cast a spell!
Harry Potter now works his wand in that schoolmarmish demanding dominatrix kind of way.
BED, a gay bar in the Philippine capital of Manila, has taken a few icons of pop culture and done a switcheroo, dressing Darth Vader in Princess Leia attire, and Superman in Wonder Woman's sizzling get-up to advertise a drag night.
And you thought the Larry Craig doll was gay.