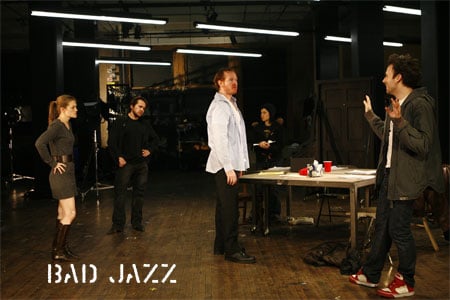 Please welcome Kevin Sessums, who took a look last week at Speech & Debate, Die Mommy Die! and Things We Want + Peter and Jerry.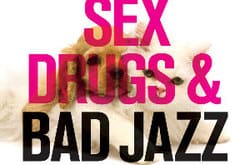 I would be remiss this week if I didn'€™t let you know about Bad Jazz, a bang-up, bawdy, wild night in the theater being staged down in Soho — it'€™s scheduled to end on November 25th — at the Ohio Theatre at 66 Wooster Street. Produced by The Play Company, an invaluable off-Broadway group dedicated to bringing to New York the works of foreign playwrights, it is as shocking as it is sure-footed. It may go over the top from time to time, but what a heady climb it is getting there.
Bad Jazz, written by Brit Robert Farquhar, has been directed by Trip Cullman. Some of you may have seen Cullman'€™s rather sedate production of Terrence McNally'€™s Some Men at Second Stage last season. But Bad Jazz is anything but sedate. It seduces the audience with adrenaline-overdrive as it dives headlong — as well as crotch-long — into Pirandello territory while delving into the dangerous boundaries between life and art.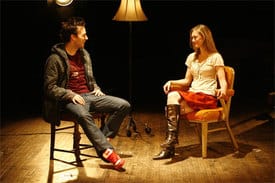 The play opens with a heated argument between a man and his actress girlfriend about her director wanting her to fellate her costar, for the sake of realism and truth, in the director'€™s new fringe production in London. From there the realistic stakes in Bad Jazz itself — as well as the brutal risibility of its bawdiness — keep being raised until fellatio is the tamest of physical acts we are called upon to witness. Indeed, be warned: if you think being forced to listen to an Andrew Lloyd Webber song is the depths of degradation just wait till you see the way Farquhar has come up with to … well … insert a Joseph and The Amazing Technicolor Dreamcoat song into these proceedings. The director of the play in the play, on one of his nights off, hires a Scottish hustler who once starred in a local production of the musical so you can imagine how he rather sadistically gets him to hit his high notes.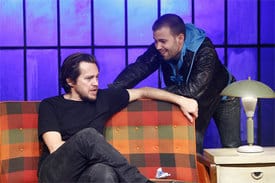 There is a running joke in the play about the director'€™s one great triumph, a production of The Changeling that everyone uses the word "€œvisceral" to describe. Bad Jazz itself is one of the most visceral experiences you'€™ll experience yourself if you take the chance of venturing to the Ohio Theatre. And yet it is tinged with a sad stillness by its bittersweet end thanks to the wonderful work of its amazing and energetic troupe of actors — Rob Campbell as the rage-filled director; Ryan O'Nan as the kindhearted creep of a leading man; Darren Goldstein as the befuddled boyfriend; Colby Chambers as the Andrew Lloyd Weber-loving hustler; Susie Pourfar who essays three roles of the playwright and producer and property mistress with equal aplomb; and most of all Marin Ireland as the leading lady who must be raunchy and needy and, yes, so very real all at the same time as she expertly embodies Bad Jazz itself.
This production won'€™t be everybody'€™s cup of English tea. But if you like your cup brimming with caffeine, by all means go and gulp it down. Just be prepared to be a bit shaky once you'€™ve downed it.
T T T (out of 4 possible T's)
Bad Jazz, The Ohio Theatre, 66 Wooster Street, New York. Ticket information here.