Please welcome Robbie Daw, who will be penning weekly music posts for us here on Towleroad! Robbie runs his own pop music site called Chart Rigger.

Cheers, Rhino! Aiming at the holiday market, Warner Bros.' specialty label unleashes the massive, four-disc Brit Box: U.K. Indie, Shoegaze And Brit-Pop Gems Of The Last Millenium today. It's a pretty extensive compilation that is the perfect gift for any Anglophile of the generation who, while we Americans were being bombarded with early '90s grunge culture and flannel (and the watered-down Collective Soul/Everclear guitar pop that followed), spent their teen years videotaping MTV's erstwhile Sunday night alternative rock program 120 Minutes just to catch a glimpse of the latest Charlatans or Soup Dragons clip coming over magically from across the ocean.
Overall, The Brit Box aims to present the listener one song from each of the players in the ravey Madchester, Brit Pop and Cool Britannia scenes, as well as ones released during the commercialized collapse of the latter once Tony Blair was elected Prime Minister. Each disc is broken up by periods of years, and the first one (1984 – 1990) gets it right with all the influences; The Smiths, The Cure, Cocteau Twins, Echo And The Bunnymen and The Primitives. The key '90s staples are present: songs that reveled in the mundanity of everyday British life such as Blur's "Tracy Jacks", Pulp's "Common People" (below, left), Saint Etienne's "You're In A Bad Way" and Oasis' "Live Forever".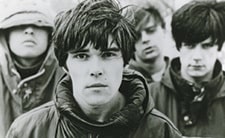 Of course, the fatal flaw with undertaking a project this massive is that it's virtually unfathomable to include just "She Bangs The Drum" by The Stone Roses (pictured) — arguably the band that kicked off the Brit Pop movement, and the reason this box set exists — and not include "I Am The Resurrection", "Fool's Gold" or "I Wanna Be Adored" (let alone their whole first album).
Likewise, while it's nice that Suede's "Metal Mickey" is included, it's almost a crime to not be able to hear the drugged-up "Animal Nitrate" as well. Its fetishized, gender-bending video (above, right) was curiously banned in the U.K. in 1993 for featuring Suede frontman Brett Anderson kissing a man, albeit one wearing the mask of a pig.
Ultimately, The Brit Box is a great beginning and a nostalgic reminder of worthy music that may have passed the Stateside listener by. For those looking for a proper taste of Brit Pop, though, check out the self-titled debuts from The Stone Roses and Suede, as well as Pulp's Different Class, Oasis' Definitely Maybe and Saint Etienne's So Tough.
As well, John Harris' excellent 2004 book Britpop!: Cool Britannia And The Spectacular Demise Of English Rock is a highly recommended account of the genre.
NOTES: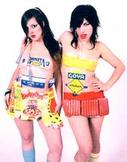 There's sure to be some crying at the discotheque…or at least in the sweaty, beer-drenched corners of hipster hole-in-the-walls around the world. New York-based electroclash duo Avenue D (pictured right), known for their explicit club hits "Do I Look Like A Slut?" and "The Sex That I Need", have decided to call it quits after six years. Daphne and Debbie, former proteges of DJ and producer Larry Tee, had this to say in their email newsletter: "…as you may have already guessed: AVENUE D IS BREAKING UP. It's been a great six years, (thanks to all of you) and we are ready to move on to new things. Now the good news: We are going to have TWO FINAL SHOWS!!!! DEC.1ST – BROOKLYN, NY @ AREA 51 which is also our BIRTHDAY PARTY! DEC. 29TH (or 28th) – MIAMI, FL @ STUDIO A. Even more good news: we will be releasing 3 CDs and a DVD along with our breakup…also our current albums are now available on the iTUNES STORE."

On the complete flipside of The Brit Box, Universal has finally issued Nirvana's Unplugged In New York on DVD. In addition to featuring a highly strung-out Kurt Cobain (just watch those teeth grind!), the set contains the full set list that didn't all make it on air for the November 1993 performance, as well as a behind-the-scenes documentary on the broadcast and unedited rehearsal footage. With the stage covered in funereal flowers, it's both eerie and sad to watch now knowing Cobain was dead five and a half months later.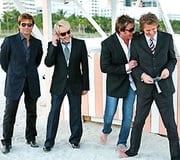 Music blogger Arjan snagged an interview with Duran Duran's John Taylor, who is currently promoting the band's new album, Red Carpet Massacre. The handsome bassist commented on DD's gay appeal: "We just appeared, perhaps, to be very open. We took our image very seriously. It was not a macho presentation. It was a presentation that had its roots in glamour, and, you know, there was an ambiguity to it, I suppose. And I think the sound and the look and the subject matter made it sort of appealing to a gay audience. It was certainly not threatening. I would think we have an audience that any gay man or woman is gonna feel comfortable in."

Best Buy and Live Nation, the firm Madonna recently signed a music deal with, have teamed up to exclusively release Mariah Carey's The Adventures Of Mimi live DVD at Best Buy retail outlets. The double disc, available December 4, contains extras including Spike Lee's 15-minute spoof, Loves & Haters, starring Carey as herself.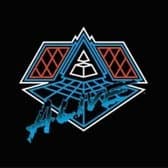 TODAY'S NEW RELEASES:
Daft Punk's Alive 2007, a live set recorded at the Palais Omnisports de Paris-Bercy sports arena in France this past summer. There is also an enhanced version available with an enhanced CD containing 50 pages of photographs and five bonus tracks.
The surprisingly none-too-shabby self-titled debut from this year's American Idol winner, Jordin Sparks. Despite a few bland ballads, it's not a bad little pop album. It's also one of the first offerings from an Idol champ that Clive Davis hasn't had an executive-producing hand in.
Dreaming Out Loud by Ryan Tedder's band, OneRepublic. The album contains the original version of "Apologize" as well as the remix by Timbaland that's currently in the Top 10 of the Billboard Hot 100. Incidentally, Tedder also co-wrote and produced the current #1 single in the U.K., "Bleeding Love" by last year's X Factor winner, Leona Lewis.
The 20th anniversary edition of U2's Joshua Tree. In addition to being available in CD and double-vinyl format, the deluxe edition features a 36-page booklet and bonus disc of B-sides and rarities, and the box set edition features the bonus CD, a 56-page hardcover book and concert DVD.
D-Sides, a collection of remixes, B-sides and bonus tracks from Gorillaz. In a review of the collection, Entertainment Weekly notes in its current issue, "Much of the album would've been lucky to appear on the flip side of a vinyl single back when people bought such things…B-Minus Sides might've been more accurate."