Philadelphia Boy Scouts facing eviction for their anti-gay bigotry: "The Cradle of Liberty Council—Philadelphia's Boy Scout chapter—has been housed in an historic building in downtown Philly for almost 80 years, paying almost nothing for the prime piece of proprety under the terms of a 100-year sweetheart lease it inked with the city in 1928. But that lease is set to expire, and city officials say the taxpayer's shouldn't be footing the Scouts rent bill because of it's national policy banning openly gay members and leaders. The Scouts must either pony up the fair market rent for the space—about $200,000 a year—or find a new home."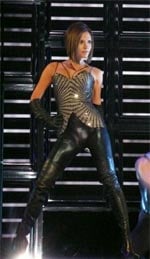 Back to 1996: Spice Girls kick off world tour in Vancouver, with real live vocals! "There is a click track for the band to keep them in time, which is standard, but all of the girls' vocals were live."

British Panto theatre comes out of the closet: "Panto has cross-dressing, innuendo and glitter, so maybe we've reached the point where we've stopped pretending that it's just camp and really it's as gay as you like. It's built into the form."

The NYT takes a look at the difficulties of being gay in Newark, New Jersey: "Sharrieff Baker and his partner, Edwin Rosario, who own a house in the North Ward, said they had a very different experience when one of their tenants found out they were a couple. Last month, they said, the tenant tore up a shared bathroom, called them 'faggots' and threatened to blow up their house. When they called 911, they said, Vincent Cordi, the responding police officer, appeared unconcerned and agreed only reluctantly to take their complaint. Back at the station house, they said, Officer Cordi sniggered with co-workers as he typed up the paperwork, at one point blurting out, 'How do you spell 'faggot'?'"

Truman Capote, New Orleans, 1946: First chapter of new book Portraits and Observations: The Essays of Truman Capote (Review)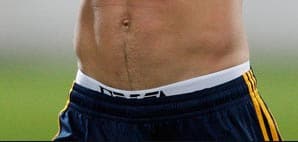 Beckham makes the sponsorship switch: Emporio Armani undies spotted in New Zealand

Homophobic, racist flyers found on Canada's University of Windsor campus.

A look back at Saturday Night Fever on its 30th anniversary: "Lapels aside, the film seems strangely prescient — a road map to the income inequality, the ethnic and racial politics, and the lure of celebrity that we see today. Culturally speaking, the '70s are back. As we grapple with soaring gasoline prices, tune in to 'Dancing With the Stars' and work through a new kind of national malaise, we would do well to heed the cautionary lessons of the young man in polyester."

Gay census study sees closets emptying in Kentucky.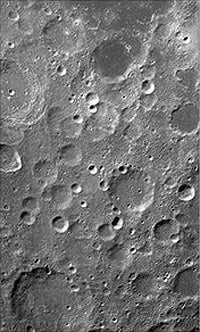 Watchdogs question authenticity of Chinese Moon photo, say it may be plagiarized from NASA. China denies.

Australia's new Prime Minister Kevin Rudd makes his first act ratifying the Kyoto Treaty: "Australia's new stance on Kyoto will isolate the US as the only developed nation not to have ratified the treaty. Mr Rudd is due to attend the UN climate change conference in Bali next week with four of his ministers. When they heard of Mr Rudd's decision, delegates at the conference erupted in applause. Mr Rudd's appointment as prime minister ends more than 11 years of conservative government under his predecessor John Howard. As well as signing up to the Kyoto Protocol, the new government is committed to withdrawing Australia's combat troops from Iraq."

Brokeback Mountain costume designer Marit Allen dies of brain aneurysm at 66.

Mitt Romney to deliver major speech on Mormonism. AmericaBlog calls him out: "You can't give a speech about being an oppressed religious minority in America only 5 days after you oppress another religious minority in America. Romney can't tell us that the religion of his cabinet is relevant but the religion of the cabinet's president isn't. It just doesn't work that way. Either a candidate for high office's religion is relevant or its not. This week Romney is going to tell us that it's not, though I suspect he's also going to try to con everyone into thinking that Mormonism IS Christianity, so at the same time he's telling us to ignore his religion he's going to be telling us that he's a bigger Christian than we are and that that is the reason we should vote for him. In other words, Romney is going to try to have it both ways this week, lying all the way. So what else is new?"

Pam Spaulding posts a wrap-up of the 2007 International Gay & Lesbian Leadership Conference and a new interview with Representative Tammy Baldwin.

Fixer-upper: Richard Neutra house goes on market in Santa Monica.