Back in October I posted about the City Council race in Fort Worth, Texas and how a GOP city councilman had decided to bring the sexuality of candidate Joel Burns into the race.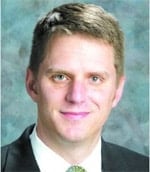 At the time, councilman Chuck Silcox urged a group of Republicans to vote against Burns because he was gay.
Said Silcox: "This is an excellent time to have Republicans get out and support a Republican: Chris Turner. We have two people of opposite partisan politics, opposite philosophical persuasions and opposite sexual orientations. I didn't tell you which one was homosexual." Silcox said as the crowd laughed. Pointing to Turner, Silcox continued: "He's married to a female, and the other's married to a male. You make your own mind up."
Turns out Burns ended up in a run-off with a different opponent, Juan Rangel, Jr. He beat Rangel with 54 percent of the vote.
Said Chuck Wolfe, president and CEO of the Victory Fund: "Joel's election proves that leadership and experience are more important to voters than sexual orientation. The people of Fort Worth rewarded Joel's obvious dedication to his city, and ignored the tired politics of division. In a year of hard-fought battles in Texas, this is a sweet victory."
Burns is Fort Worth's first-ever openly gay public official.
Previously
City Councilman Makes Sexuality an Issue in Fort Worth Election [tr]