Please welcome Robbie Daw, who will be penning weekly music posts for us here on Towleroad! Robbie runs his own pop music site called Chart Rigger.
Brit act The Feeling's new single "I Thought It was Over" — off sophomore album Join With Us, due out in February — debuted on Jo Whiley's BBC Radio One show this past Friday, and is meeting with mixed reaction. Unfortunately, it appears as if music from a planned session with producer Trevor Horn didn't make it onto the record.
In the meantime, Audio from Jo Whiley's broadcast has made its way onto YouTube ahead of an official single release.
Personally, I think this is just great pop, which is nothing more than this band ever claimed to produce. Between this and the two songs he contributed to Sophie Ellis-Bextor's Trip The Light Fantastic earlier this year, Feeling frontman Dan Gillespie Sells is rapidly establishing himself as a go-to songwriter for killer hooks.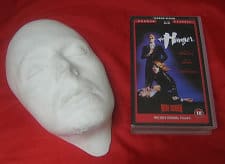 David Bowie's The Hunger-era face (pictured right) is on sale for a mere $950!

As a tribute to Atlantic Records founder Ahmet Ertegun, who passed away last December, Led Zeppelin reunites at a London gig "for which more than a million fans from around the world sought to book passage."

Goldfrapp's next album, The Seventh Tree, is due out February 26. In an interview with Billboard, Alison Goldfrapp acknowleges a change in sound for the band: "We did talk quite a lot about what kind of instruments would get that kind of warmth and that kind of sound we wanted. We'd never used acoustic guitars before. We wanted the sound to be delicate, but not weak." The music publication states the album is produced by Flood and that "there's a greater emphasis on ethereal, psychedelic pop in the vein of early Air." In other words, unhook the disco ball, kids.

Benny Andersson, Frida Lyngstad, Agnetha Faltskog and Björn Ulvaeus — who comprised a band you possibly might have heard of at some point called ABBA — are donating personal memorabilia from their career for a three-floor museum dedicated to the band.

The Spice Girls traipsed down the west coast last week, and blogger Dave White offers up a comical assessment for MSNBC on the spectacle that was the girl group's Friday show in Los Angeles (where I sat a few rows in front of Dave and his husband, Alonso). Meanwhile, if you aren't able to catch the tour, YouTuber TheSpiceGirlsExperience was planted firmly at both L.A. shows with what appears to be a pretty decent camera and sound equipment.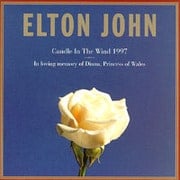 FLASHBACK: The top song on Billboard's Hot 100 chart this week 10 years ago was Elton John's "Candle In The Wind 1997/Something About The Way You Look Tonight." The double A-side, the first part of which was rapidly recorded as a tribute to Diana, Princess of Wales, would go on to sell 33 million copies around the world. In the U.S. alone, the single sold 11 million copies and spent 14 weeks at #1. John only ever performed "Candle In The Wind 1997" one time, at Diana's funeral in London's Collegiate Church of St. Peter, Westminster, more commonly known as Westminster Abbey. The single was eventually knocked off the top of the Billboard chart in mid-January 1998 by Savage Garden's "Truly Madly Deeply."
The best-selling album this week in 1997 was Metallica's ReLoad.
21-year-old R&B crooner Mario's Go, featuring 12 songs with a different producer for each, including Jimmy Jam and Terry Lewis, Timbaland and The Neptunes.
New singles from Ashlee Simpson ("Outta My Head"), Taylor Dayne ("Beautiful") and Katharine McPhee ("O Come All Ye Faithful"), as well as Maroon 5's cover of John Lennon's "Happy Xmas (War Is Over)."
The most-watched cable program ever, Disney's High School Musical 2, graduates to DVD in an "Extended Edition."
Radiohead's Limited Deluxe Edition Box Set, featuring the band's seven albums for label EMI that spanned from 1993 to 2003.