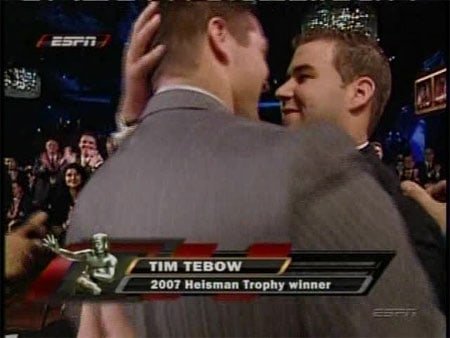 While I missed the Heisman ceremony on the 8th, I recently was sent a couple shots of winner Tim Tebow (the first-ever sophomore to win) and contender Chase Daniel frozen in a close encounter by some clever screencapper shortly after the announcement. Did Tebow repeat his Tony Joiner sideline smooch?
Find out, AFTER THE JUMP…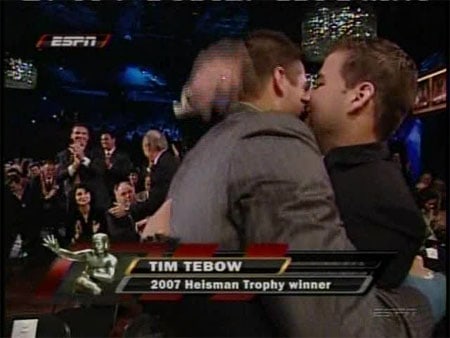 Close, but alas, no cigar.
Recently
Sportrait: 2007 Heisman Award Hotties Tim Tebow, Darren McFadden, Colt Brennan, and Chase Daniel [tr]