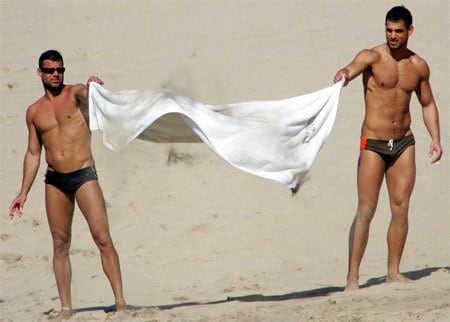 Hollywood skincare guru Ole Henriksen's comments about Ricky Martin have been receiving international attention.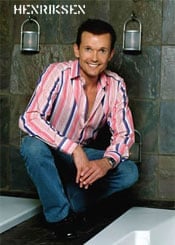 In an interview with E's Ted Casablanca, Henriksen perhaps broke the client confidentiality rule when asked who he'd take on a romantic getaway (aside from his partner).
Said Henriksen: "I'd go for Stig Tøfting [former Danish soccer player], but since he's straight, I'd say my client Ricky Martin."
Additional remarks were published by a Swedish media outlet, which quoted Henriksen as saying (loose translation): "[Ricky Martin] is a little more open about it these days than he used to be…I don't know if he has a boyfriend."
Ricky Martin spoke out on the issue of closeted celebrities following Mexican pop star Christian Chavez' disclosure that he was gay earlier of this year.
At that time, Martin said: "Life is too short to live closed up, guarding what you say. [Christian] has to be free in many aspects. I wish him much strength."
You may have missed…
Ricky Martin Wants Some Little Rickys, But with Whom? [tr]
Mario Testino Moving in Next to Ricky Martin in NYC [tr]
Ricky Martin's Puerto Rican Parade: It's Good to be King [tr]
Christian Chavez on Coming Out: "I Felt Free…" [tr]
(source)