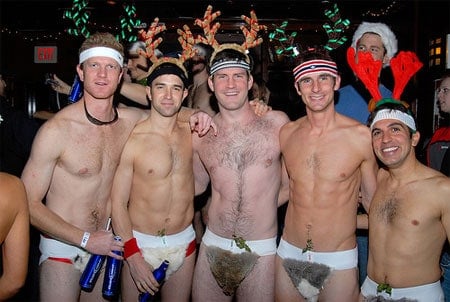 It's that time of year again. Boston's annual Speedo Santa Run took place over the weekend and our reader Patrick Lentz was there again to capture it. This year, the fur Speedo introduced by the Santa in the middle last year seems to have caught on. Also joining the run this year was a rowdy gang from Philadelphia.
Hopefully they just tore up a few of those faux fur throws Pottery Barn is hawking this season rather than slaughter any reindeer or albino squirrels.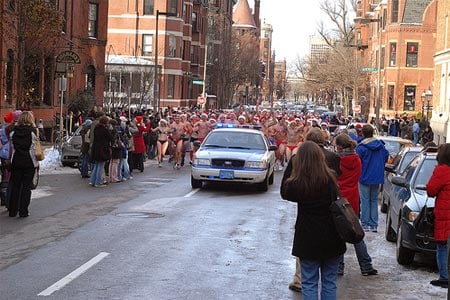 More AFTER THE JUMP…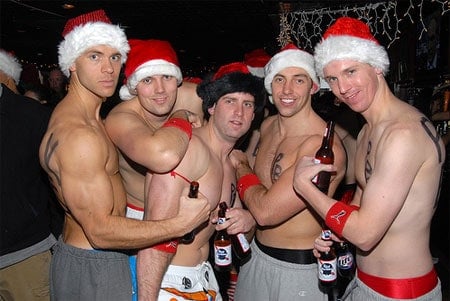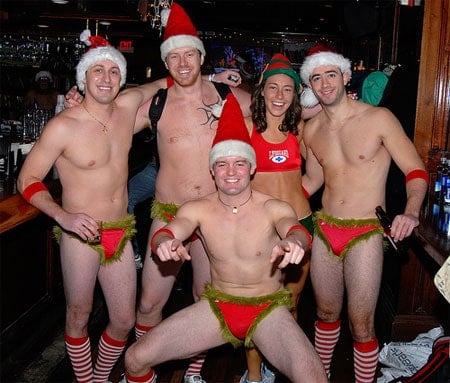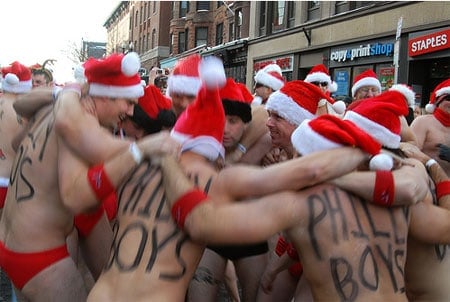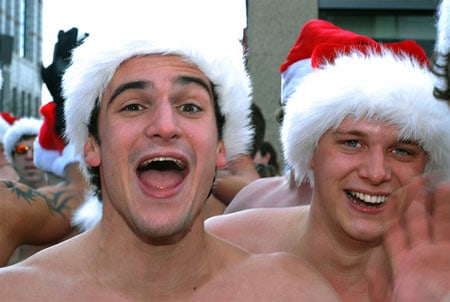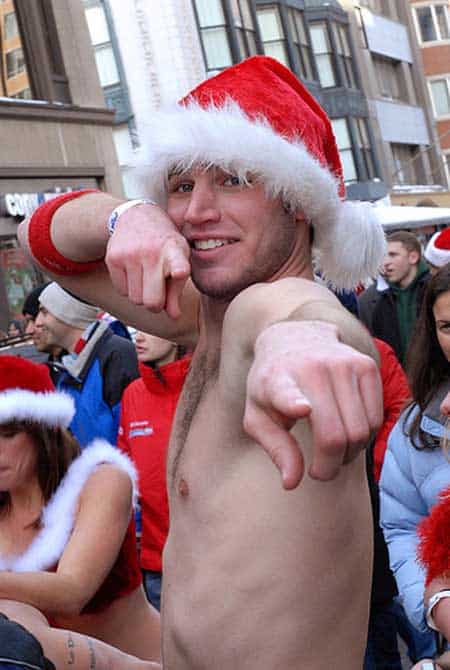 Patrick's full set of 2007 Speedo shots is here.
In case you missed last year…
Packages Delivered: Boston's Santa Speedo Run [tr]
Ho Ho Hos: Boston's Santa Speedo Run [tr]