Asian woman becomes Australia's first gay cabinet minister: "South Australia Senator Penny Wong Ying Yen has been appointed minister for water and climate change by new Australian Prime Minister Kevin Rudd. The 39-year-old lawyer is the first Asian-born person to become a Cabinet minister as well as the first gay person of either sex."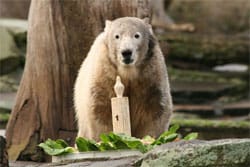 World's most famous Polar Bear celebrates first birthday.

Gay marriage bill to be reintroduced in Australian Capital Territory.

Homophobic vandals cause distress at Bard College at Simon's Rock : "Anyone wishing to see the poster and what was written on it can do so, said [residence director] Darcangelo, who keeps it in her office. 'Fags suck (cock)' was written on the poster in black pen, while 'homosexuals? Don't they belong in hell (being facetious)' was written in a nearby spot. Rich Vaden, a senior and president of QueerSA, learned the news from Graves' email. 'My head almost exploded,' he said."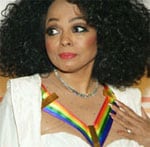 Rainbow Tour: Miss Ross accepts Kennedy Center Honors.

Bill Clinton lashes out at press coverage of Hillary: "Sixty-seven percent of the coverage is pure politics. That stuff has a half-life of about 15 seconds. It won't matter tomorrow. It is very vulnerable to being slanted and rude. And it won't affect your life…I would pick her and be here if we weren't married. One percent of the press coverage was devoted to their record in public life. No wonder people think experience is irrelevant."

The Blonde Map of Europe. Do you really think they have more fun in central Scandinavia?

Kylie Minogue in look-alike strip club scandal.

Soulforce and COLAGE (Children of Lesbians and Gays Everywhere) plan to target megachurches next year from Mother's Day in May until Father's Day in June: "Through our visibility we hope to peacefully challenge the false stereotypes about LGBT people and same-gender families, and educate the public through authentic and personal conversations – real parents sharing their stories and describing the hurtful effects of prejudice and religious condemnation."

Republican and Democratic candidates get grade on medical marijuana stance.