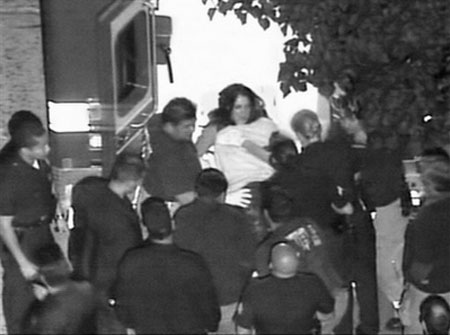 If you're just waking, the circus was back in town last night in Los Angeles, as Britney Spears was committed to the hospital for psychiatric treatment.
"Before the cops arrived, the shrink told her she was going back to the hospital and she offered no resistance. She said, "Is something wrong?" She made hot chocolate and waited. Her mom, Lynne, got extremely agitated, accusing Sam of engineering the impending commitment. We're told Brit told her to "shut the hell up." She demanded silence, sat on the floor and wrote notes to people who were there as they waited. When emergency personnel arrived, Brit went on the gurney without resistance…"
Hopefully Spears will soon get the help she so desperately needs.