Gus van Sant has offered SF Supervisor Tom Ammiano the opportunity to play himself in the new Milk film, according to the Bay Area Reporter: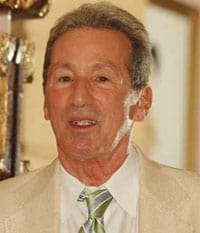 "Ammiano, who was friends with Milk during the 1970s, said he did not know what scenes he would appear in during the film. Back in 1975 Ammiano became the first gay public school teacher in San Francisco to come out. That year, the Board of Education voted against including sexual orientation in the school district's non-discrimination policies. One year later the board reversed its decision, and in 1977, Ammiano helped lead the successful campaign against the Briggs initiative, which would have prevented gays and lesbians from teaching in California's public schools. Ammiano speculated his role in the film likely has something to do with his working with Milk to defeat the anti-gay measure."
Said Ammiano, who is now 66: "When Briggs was around, I was a gay teacher and got to ask him some questions. Gus Van Sant said he would like me to be in the movie. I thought it was quite an honor. To me, it is a very gracious gesture."
Yesterday, I posted about the Castro district's upcoming journey back to the 70's, as the film begins shooting there later this month.
Latest Spilled Milk…
Castro Street to Undergo "Time Warp" for Milk Biopic [tr]
Exclusive: Inside Harvey Milk's Castro Street Camera Shop Today [tr]
Emile Hirsch, Josh Brolin, James Franco Sign on to Milk Film [tr]
Gus van Sant and Sean Penn are First to Spill Milk [tr]
Singer and Van Sant Vie to be First with Harvey Milk Film [tr]