As production is set to begin this week on Gus van Sant's Harvey Milk biopic about the slain SF supervisor and gay rights leader, a few new castings have been announced to round out an already stellar cast.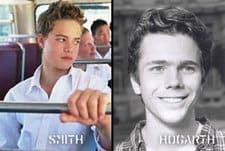 High School Musical star Lucas Grabeel has been cast as Dan Nicoletta, Milk's close friend and supporter who worked at the camera shop at 575 Castro which also became Milk's campaign office. Douglas Smith (Big Love) has been cast as activist Paul Hogarth, and (Diego Luna (Y Tu Mama Tambien) has been cast as Jack Lira, Harvey Milk's friend, supporter, and rumored lover who killed himself in 1978.
San Franciscans and Castro residents, we welcome any photos and info you have on the production!
Previously…
EXCLUSIVE: Victor Garber, Denis O'Hare, Stephen Spinella Join Milk [tr]
Singer's Harvey Milk Film in Jeopardy as Van Sant's Gains Steam [tr]
Gay San Francisco Supervisor Tom Ammiano to Join Milk Film [tr]
Castro Street to Undergo "Time Warp" for Milk Biopic [tr]
Exclusive: Inside Harvey Milk's Castro Street Camera Shop Today [tr]
Emile Hirsch, Josh Brolin, James Franco Sign on to Milk Film [tr]