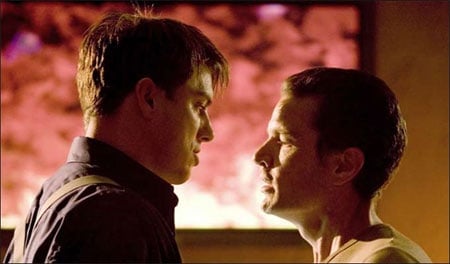 [[SPOILERS]]
UK Torchwood details, after the jump…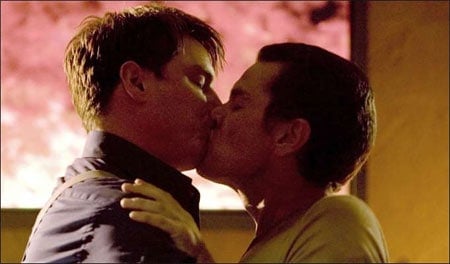 John Barrowman's Captain Jack locks lips with James Marsters' Captain John in the upcoming episode (JAnuary 16) of Torchwood in the UK.
Barrowman recently hit out at closeted actors, telling UK's The Stage: "If it (being gay) has been a problem, no-one ever told me so. I know people who lie about being gay because they think it will affect their work chances. That is just sad."
In December BBC2 promoted the new season of Torchwood as well as the imported U.S. drama Heroes by staging an imaginary phone call between Captain Jack and Milo Ventimiglia's Peter Petrelli.
You may have missed…
Jesse Metcalfe Accepts GAY Award [tr]
John Barrowman Appears at Cardiff, Wales Mardi Gras with Partner [tr]
Milo Ventimiglia Hosed Down on Heroes [tr]