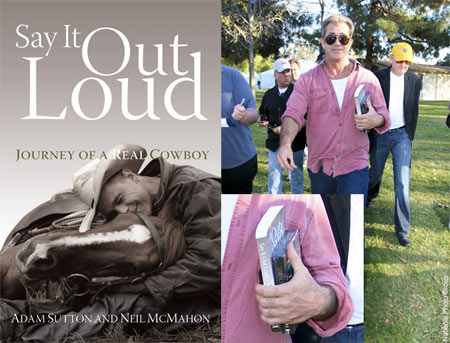 Mel Gibson was spotted at the G'Day USA Hollywood Ashes & Aussie Picnic, which is an Australian and English international celebrity cricket match, toting around some unusual reading material, notably gay Australian cowboy Adam Sutton's memoir Say It Out Loud.
Sutton was a friend of Heath Ledger's whose own coming out story made headlines in Australia following the revelation that Sutton was part of Ledger's inspiration for the role. He's since become a gay celeb in Australia, and last year led the Gay & Lesbian Mardi Gras parade down Oxford Street with Rupert Everett.
What Gibson was doing with his book is anyone's guess.
You may have missed…
Gay Cowboy Down Under [tr]
Sydney Mardi Gras Parade Takes Oxford Street [tr]