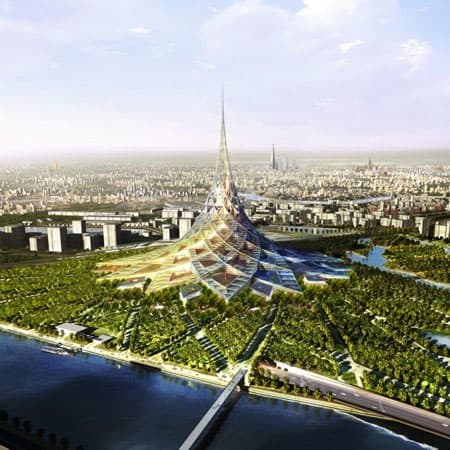 Foster and Partners released new designs recently for their "Crystal Island" project in Moscow, which would reportedly be the largest 'building' ever.
According to Dezeen, "Crystal Island in Moscow will be 450m high, cover an area of almost half a million square metres and contain a total floor area of 2.5 million square metres. The structure will house theatres, exhibition spaces, retail and catering businesses, 3,000 hotel rooms, 900 serviced apartments and a school for 500 students. There will also be two public viewing platforms, one at 150m and another at 300m."
It has apparently been granted "preliminary planning permission" in Moscow, whatever that means. On the Foster site the project has an inception date of 2006.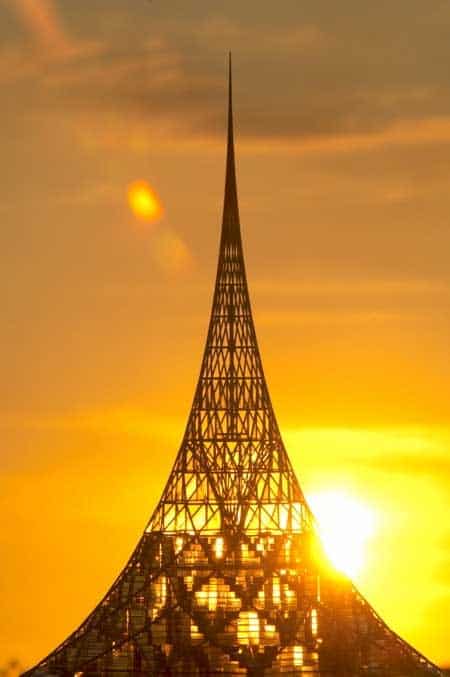 The project is reminiscent of the X-Seed 4000 Japanese utopian city project I posted about last August.
(via daily dish)