Pope's New York itinerary released.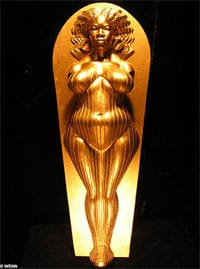 Remember the sculptor who created the Dead Prince Harry? Behold his latest work, the Oprah Sarcophagus.

Nearly 500 same-sex couples in the Czech Republic have registered their partnerships since it became legal in July 2006: "… legal registered partnerships were concluded by 353 homosexual male and 134 female couples. In 43 cases, one of the partners was a foreigner, especially from Slovakia, but also Azerbaijan, Taiwan, Israel, Mexico, Kazakhstan, Armenia, the Netherlands, the USA and Canada. Homosexual couples were prosecuted in the former Czechoslovakia until 1961. The law on registered partnership of same sex couples was passed by the Czech Chamber of Deputies in March 2006 when the Chamber overrode President Vaclav Klaus's veto by a narrow majority."

Bello men's fashion magazine to launch online tomorrow.

Australian chicken restaurant entrepreneur pleads 'not guilty' to murdering his gay partner: "Gerurdas Gerrit Heijne, 44, appeared in Stirling Gardens Magistrates Court via videolink from Hakea Prison. His partner of more than 20 years, Frank Cianciosi, was found dead in the apartment on January 4, but police have not revealed how he died. Mr Heijne did not apply for bail."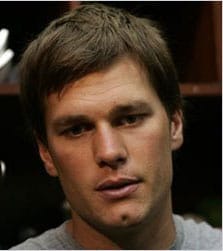 The Brady Bunch: Results of a Patriots QB look-alike contest.

Obama's rebuttal to Bush's State of the Union address breaks YouTube records: "By Tuesday afternoon, 'Barack Obama's response to Bush's final State of the Union' was the most watched clip in the world, drawing a over 300,000 views in under 20 hours. The public has shown overwhelming and sustained interest in hearing from Obama directly. This is the third Obama video to shoot into YouTube's top three in the past 10 days — past clips of naked celebrities and Scientology rants — and the first video that was shot specifically for web viewers, rather than broadcasting documentary footage of a speech."

Inside the sex diaries of John Maynard Keynes.

Madonna becoming workout cyborg.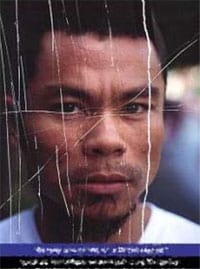 Anti-homophobia campaign launched in Australia: "Sergeant Scott Davis from the Police Gay and Lesbian Advisory Unit says police want people to speak up, and send a message to perpetrators that their actions will not be tolerated. The posters will be displayed throughout metropolitan Victoria and in all Victorian police stations."

T-shirt companies refuse to munch on Gay Bigfoot's banana.

Transgender student denied dorm room because he has not yet undergone sexual reassignment surgery: "Osborn was denied a male dorm room because, while his driver's license shows him as male and he is undergoing hormone treatment, he has not had gender reassignment surgery to complete the transition. Osborn and Walton contend that it should not be a requirement to undergo costly medical procedures if one is unable or unwilling to do so in order for the university to recognize Osborn as a "real" transgender person."

Dennis Quaid joins cast of GI Joe.

Gay Chilean website is actually aligned with homophobic Evangelical fundamentalists?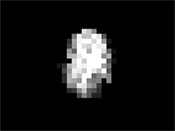 Asteroid coasts by Earth, just outside the orbit of the Moon: "Were TU24 to have struck land, it might have caused a magnitude seven earthquake and left a city-sized crater."

Department for Children, Schools and Families (DCSF) in Britain to launch new guidance on homophobic bullying: "The new guidance recommends that if a pupil makes persistent remarks, they should be removed from the classroom and staff should talk in detail about why such language is unacceptable. Similarly, in severe circumstances, schools should consider permanent exclusion for physical bullying. Much more needs to be done to prevent such bullying in the first place. Stonewall and Each advise encouraging positive role models. But Sue Sanders, co-chair of Schools Out, which campaigns against homophobia in education, says a big problem is that teachers find it hard to be out themselves. 'The government and local authorities need to celebrate the existence of lesbian, gay, bisexual and transgender teachers,' she says. 'If teachers don't feel safe to be out, how the hell will our kids?'"