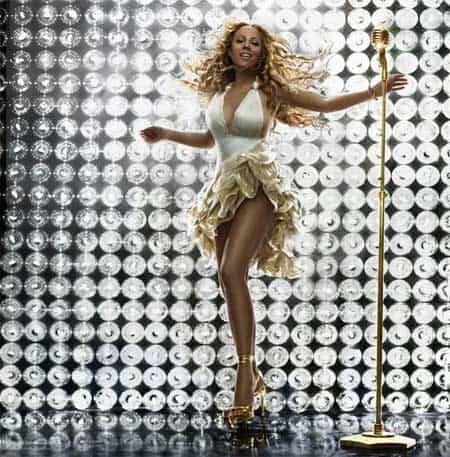 Robbie Daw presents a weekly pop music update here on Towleroad! Robbie runs his own pop music site called Chart Rigger.
Last week I purchased my first Mariah Carey album. Granted, it was her Greatest Hits, and nothing adventurous like Butterfly or avant garde like Charmbracelet. But nonetheless, it was a personal turning point.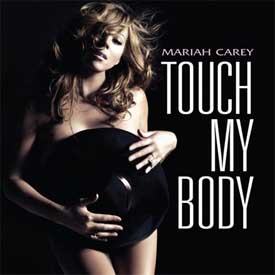 Chalk it up to Mariah's new single, "Touch My Body," spreading like the plague after premiering on radio last Tuesday. Hell, even before that, MP3 blogs were posting the slinky tune before being shut down. Fans uploaded it to YouTube. DJs played it ahead of schedule. Everyone at work seemed to be blaring it in unison over and over and over again. Clearly this woman wanted her body touched, and with a shaky hand, I reached for iTunes and gave in to temptation. But since the sexy jam isn't yet available for purchase, shelling out 17 bucks for all Mariah's hits seemed like a wise alternative.
Now, at one point in your life you catch on that some of our brothers-in-arms seem to pay exceptional attention to iconic female singers with names like — and I'll just pull these out of nowhere — Madonna or Diana or Whitney or Britney. Myself, while I lean more to the Minogue side of things, I lose interest quickly if the songs aren't up to scratch. (Body Language? Kylie, how could you?!) For every "I Wanna Dance With Somebody," there is a "Heartbreak Hotel." For every "Into The Groove" there's a "Hanky Panky" and for every "Pleasure Principle" there lies a "Black Cat" in wait. And so I realized early on that the "intense diva worship" gene seemed to have passed me by, or at least lies muted somewhere deep within.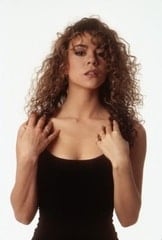 I first viewed Mariah from askance. At age 16, I got a job working at National Record Mart. It's a curious thing, if not slightly befuddling, to have insight into the country's popular music taste, albeit from the perspective of a Western Pennsylvania mall. And in the late summer and fall of 1990, America had an insatiable appetite for Wilson Phillips, Mariah Carey and The Righteous Brothers' chestnut, "Unchained Melody" (thanks to Ghost).
I can appreciate the contributions of each now, but at the time it was unfathomable to the teenage mind that safe, bland compositions like "Vision Of Love" and "Love Takes Time" were topping the charts while acts like Deee-Lite and Black Box barely scraped into the Top 10. Hell, even Pebbles seemed radically edgy by comparison.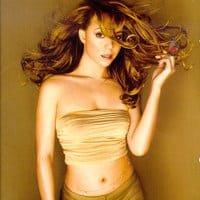 Soon the whistle-registering Carey would take over the world, and, even more worrisome, every radio format within earshot. Her first five singles went to #1, and the 20-year-old chanteuse was off and running. Around the time of her 1993 Music Box album, I giddily read a review in Entertainment Weekly referring to her as "a human shopping mall," as if she had become a giant, consumer-friendly entity.
As the years went by, Mariah did serve up some undeniably classic pop songs; "Someday," "Can't Let Go" and "Emotions" come to mind. By the time I was 21 and far less narrow-minded — and hitting the local gay clubs –"Fantasy" was out, and musically, Mariah and I had "become friendly."
Jumping into the new millenium, mind you, while in my book Glitter was a fascinating achievement in comedy, clearly, the rest of the world didn't think so. Mariah was wheeling her ice cream cart onto TRL and smashing her dishes against the fireplace. On the surface Carey seemed to be suffering from a much-publicized breakdown, but something else was happening: she was becoming more human and less shopping mall.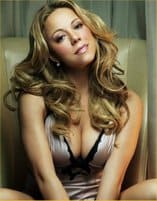 Here was a divorcee who, after a previously-spotless track record, made a few bad decisions on the job. A couple of flops ensued, but when she started referring to herself as "Mimi" and being photographed twirling around on tropical beaches drinking Veuve Clicquot in a bikini and stiletto heels, the world readily welcomed back a slightly nuttier Mariah.
Even my own mother mellowed to the superstar. Three years back she informed me she "just loves that 'We Belong Together'" after seeing Mariah on Oprah. I finally came clean myself, and confided that I'd been harboring secret "like" for Mariah for some time, myself.
And now, 18 years after "Vision Of Love," here I sit with the songbird's entire catalogue of hits at the click of a mouse. Naturally, some of these are easily skipped over (read: any duet with 98° or composition with the word "believe" in the title). For the most part, though, after listening and having certain memories flood back, I'm grasping just how omnipresent her music really was these past two decades. I get strange pangs upon hearing "Touch My Body" randomly during the day, the kind not felt since the radio just happened to play your favorite song at the perfect time when you were a kid.
Who knows? Maybe, you and me, Mariah, we really do belong together.

TODAY'S NEW RELEASES: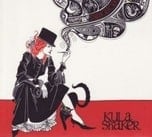 StrangeFolk, Brit band Kula Shaker's first new studio album in nine years.
Allison Moorer's set of covers, Mockingbird.
The Raveonettes' Lust, Lust, Lust, featuring two bonus tracks not available on the international version.
Fischerspooner's The Best Revenge digital remix EP.