China closes off media access, shuts down YouTube, CNN, and Google amid violent crackdown in Tibet. China has also begun parading Tibetan prisoners on military trucks in Lhasa. Dalai Lama threatens to step down…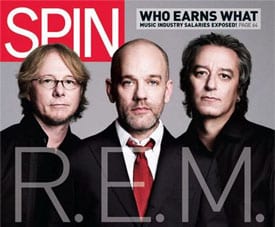 Michael Stipe comes out? "It was super complicated for me in the '80s. I was totally open with the band and my family and my friends and certainly the people I was sleeping with. I thought it was pretty obvious. Now I recognize that to have public figures be very open about their sexuality helps some kid somewhere out there."

GLAAD hands out media awards in New York; Barbara Walters, Judy Shepard, Brian Graden and films The Bubble and For the Bible Tells Me So all honored. Who was there?

Oscar-winning director Anthony Minghella dies at 54: "Minghella's publicist, Jonathan Rutter, said the filmmaker died at London's Charing Cross Hospital. He said Minghella was operated on last week for a growth in his neck, 'and the operation seemed to have gone well. At 5 a.m. today he had a fatal hemorrhage.'"

Pennsylvania senate proposes amendment banning gay marriage: "Constitutional amendment legislation failed in the last legislative session but is being considered anew in the current session. During a Senate committee hearing, Maggie Gallagher, President of the National Organization for Marriage, said an amendment to the state constitution would protect against a judge's ruling that could strike down state law defining marriage as between a man and woman…'It's not a fantasy that this could happen. It is happening – it's happened in New Jersey, it's happened in Connecticut' Gallagher was speaking to Republican Senator Jane Earll of Erie, skeptical of the need for a constitutional amendment: 'We are going to hold our constitution hostage to the wackiest judge in some other state. I just think that amending the constitution is a very drastic measure.'"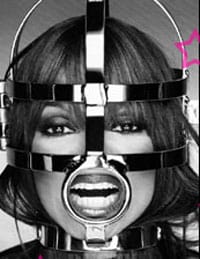 Janet Jackson opens wide for Black Book.

Tel Aviv hoping to attract more gay tourists.

Richard I slept in the same bed with French King Phillip II but it wasn't a gay thing: "It was an accepted political act, nothing sexual about it; just two politicians literally getting into bed together, a bit like a modern-day photo opportunity."

Chad Allen, Janeane Garofalo, Rebecca Gayheart, Soleil Moon Frye, Patrick Muldoon and Brad Rowe team up for gay indie screwball comedy For Better or For Worse: "Frye will play the lesbian minister presiding over the ceremony at the home of one groom's mother (Ruta Lee). The guests include the jilted ex of one of the grooms and his new beau (Muldoon and Allen), a closeted neighbor (Stanley Kamel), a wallflower sister (Gayheart), a family-man brother (Rowe) and his nanny (Garofalo), who has a bombshell to drop."

Ch-ch-ch-changes. Spot the differences in Ryan Seacrest 2.0.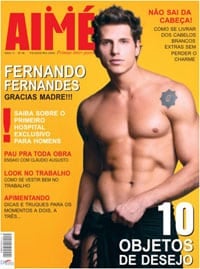 Brazil gets another new gay magazine.

Hugh Jackman spends more time naked than dressed.

Anti-gay graffiti causes stir in Northern California town of Fortuna: "A Fortuna resident noticed anti-homosexual words painted on several mailboxes on her street and filed a police report Thursday. The derogatory words, 'fag' and 'gay,' made her so irate, it took her more than an hour to stop shaking, she said. The Fortuna Police Department is treating the vandalism as a hate crime because the intent was likely to express hate, FPD Sgt. Jack Bernstein said. 'It's concerning for us to have something like this.'"

Police officers punished in Austin, Texas after remarks: "Cmdr. Calvin Smith, who has worked for the department for 34 years and supervises the Austin police training academy, told the fellow commander that he was worried about the 'kind of message' the potential transfer of a gay female officer would send at the academy, which already had two lesbians working there, according to a disciplinary memo. Cmdr. Larry Oliver was fired for failing to report the comments, even though he later confirmed to investigators that he thought Smith was referring to 'their being lesbians,' a disciplinary memo said. He was fired after refusing Acevedo's offer of a 30-day suspension."