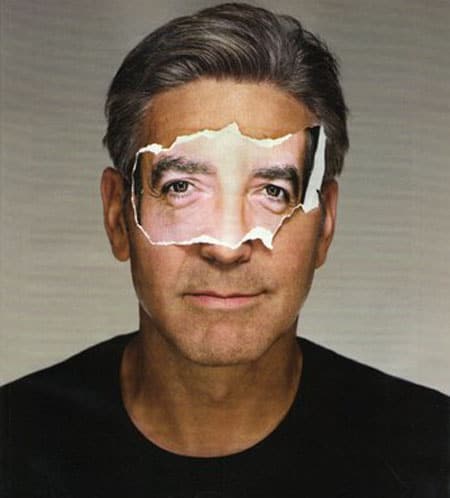 In the April 2008 issue of Esquire, George Clooney is taken on a tour of various websites which gossip about him, territory which proves ripe for commentary.
Clooney is asked about a site called "George Clooney is GAY, GAY, GAY". When asked about those rumors, Clooney responds, "No, I'm Gay, Gay. The third gay — that was pushing it."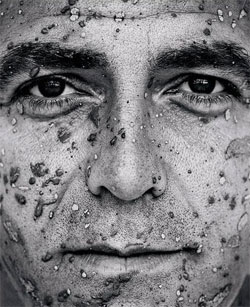 Later in the interview, however, he does say that in a hypothetical girl-on-girl situation with Brad Pitt, he'd explore his homosexual side.
Said Clooney: "Well, you know, if I was a girl and he was a girl, and I was a lesbian and he was a lesbian, I'd be all over him."
Because a guy-on-guy situation, that's just sort of too far into triple-Gay territory.
Clooney also responds to comments made once by actor Rupert Everett to The Independent. Said Everett: "Clooney thinks that, provided he does films which are politically committed, he's allowed to do Ocean's 11, 12, and 13. But the Ocean's movies are a cancer to world culture. They're destroying us."
Responds Clooney: "You kind of go, dude, weren't you in Dunston Checks In?"
Finally, Clooney joked he's never had plastic surgery, except in one area:
"I did get my balls done, though. I got them unwrinkled. It's the new thing in Hollywood — ball ironing."
Clooney also shows up muddy in the new edition of T Men's Fashion magazine in the New York Times.
Previously
Steve Carell Puts Out for George Clooney [tr]
George Clooney Cruised By Toe-Tapper in the Men's Room [tr]
Fabio and George Clooney's West Hollywood Catfight [tr]
Matt Damon Jokes That George Clooney is Gay [tr]