Published by
OK Magazine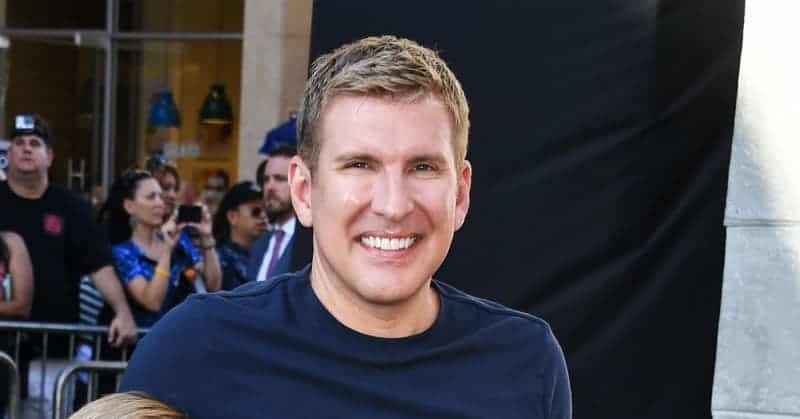 mega
Todd Chrisley is clearing the air following rumors that he's gay and that he had a passionate affair with former business associate Mark Braddock.
As OK! reported, Mark testified in Todd and Julie Chrisley's federal fraud trial that he and the patriarch were intimate for about a year in the early 2000s. After their alleged affair ended, Mark and Todd apparently continued a friendship until 2012 that the former likened to a "brotherhood."
However, according to Mark — who worked for Todd's foreclosure management company, Chrisley Asset Management — they began to receive anonymous threats exposing them for fraud and their alleged affair.
TODD & JULIE CHRISLEY, TERESA GIUDICE & MORE! ALL OF THE REALITY STARS FOUND GUILTY OF COMMITTING CRIMES: PHOTOS
He claimed during his testimony last year that he withdrew thousands of dollars from his bank account and gave them to Todd to pay off the blackmailer. Eventually, Mark turned on the family, turning the patriarchs in for bank fraud and tax evasion.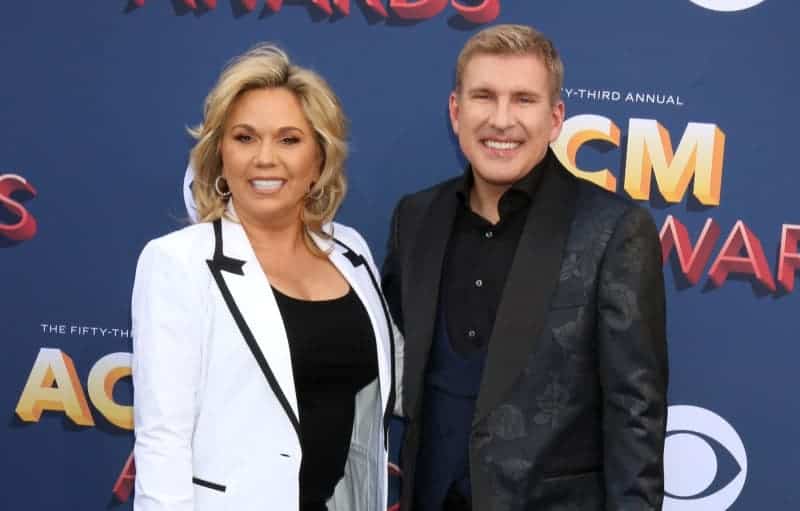 Todd — who is due to report to a Florida prison this month for his 12-year sentence — addressed the scandalous rumors on his "Chrisley Confessions" podcast.
Talking to his son Chase, 26, Todd said on the Tuesday, January 3, episode: "What insulted me the most is that, out of all these 54 years, for me to finally be accused of being with a man, it would be someone who looked like Mark Braddock."
The Chrisley Knows Best star, 53, then took aim at Mark's appearance, likening him to "a toad" and "someone that looks like a thumb."
"Someone who says he's only had sex with his wife and me," continued Todd of his former associate, whom he called out for seemingly changing his story several times in the last few months.
SAVANNAH CHRISLEY ADMITS SHE'S BEEN 'SO ANGRY' SINCE PARENTS TODD & JULIE'S FRAUD CONVICTION
Making light of the rumors, Todd said he would be less bothered if George Clooney or Brad Pitt made the allegation instead of Mark, who landed a job with Todd in 2005. "That is the one thing that is the most insulting. To say that I couldn't pull something better than that… there's better to be had by Todd Chrisley than that," joked Todd.
Following Mark's May 2022 testimony — during which he claimed he altered documents to help the Chrisleys get loans — Todd and Julie were sentenced to a combined 19 years in prison and 16 months of probation.
Todd and Julie tied the knot in 1996 and share three children: Chase, Savannah, 24, and Grayson, 16. Todd also has two kids with ex-wife Teresa Terry: Lindsie, 32, and Kyle, 30.
Page Six reported on the podcast episode.