White House has new excuse for missing emails: we threw away the hard drives.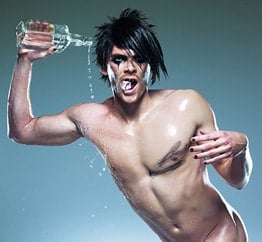 Mangina: Make Me a Supermodel's Perry demonstrates how to do "a proper tuck".

Ryan Phillippe gives Jake Gyllenhaal and Reese Witherspoon his blessing.

Arizona Republican Steve May rescinds Congressional bid after mom and pop refuse to release him from family business: "(My parents) always see my behavior as erratic because they're dishonest. Sobriety showed me that they were engaged in … evil behavior that I want nothing to do with."

Judge anticipates more dirt in McGreevey divorce trial: "If Dina Matos McGreevey presses a claim that she was duped into marrying New Jersey's gay ex-governor, she'll likely endure a mountain of embarrassing evidence exposed at the trial. 'This week was just the tip of the iceberg,' Union County Superior Court Judge Karen Cassidy cautioned the warring former first couple at a hearing Thursday."

Kate Beckinsale tells Allure she'd rather eat vagina than sushi: "I have to say, sushi freaks me out more than almost anything. At least a vagina would be warm. [laughs] My publicist has literally turned a funny color and is going to go have a lie-down. He's throwing up now, as well. I find a lot of things kind of funny and I often say what's on my mind, and then get nine texts from all my friends going, 'What's the matter with you?' But I haven't ever made a big attempt to have any particular image. And I don't really worry about it."

Good news, Wentworth Miller fans. Prison Break has been picked up for a fourth season.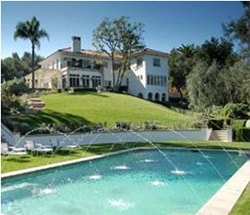 Mr. DeMille, your estate is ready for its close-up.

Barney Frank calls for decriminalization of small amounts of marijuana on Real Time with Bill Maher: "Frank offered no details on his legislation, and it's not at all clear that he could ever get it to the House floor for a vote. A Frank aide was unaware of his plans other than his statement on HBO. Frank has introduced legislation in previous years to allow the use of 'medical marijuana,' although the bills never made it out of the House Energy and Commerce Committee. Asked by [Bill] Maher as to why he would push a pot decriminalization bill now, Frank said the American public has already decided that personal use of marijuana is not a problem. 'I now think it's time for the politicians to catch up to the public,' Frank said. 'The notion that you lock people up for smoking marijuana is pretty silly. I'm going to call it the 'Make Room for Serious Criminals' bill.'"

Hire your own paparazzo.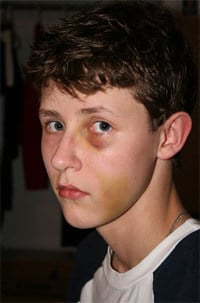 Bullying Billy: The NYT explores the case of one Fayetteville, Arkansas boy whose parents say has become a target for torment.

Mika steps up security after death threats: "Apparently the 24-year-old crooner has been forced to step up security after receiving some dodgy death threats from over-zealous fans. But the Grace Kelly star seems determined to put on a brave face, insisting: 'I'm absolutely fine – don't worry about me – I'm not scared.' In fact, far from shying away, he's promising to be much more flamboyant. 'I want to make my shows even more dramatic,' he told us."

Rediscovering God: Britney Spears negotiating to sing gig at Mel Gibson's Holy Family Catholic Church in Malibu.

Welsh TV birdwatcher Iolo Williams says his tight-fitting shorts have found him a new audience: "The dad-of-two, married to wife Ceri, told Wales on Sunday: 'A friend of mine, a girl who lives in Newport, told me about one of her mates who is gay, and said they have an informal gay club. One thing they did was tape my S4C programmes wearing my tight shorts and would get together in a bar to watch it. I was a little bit surprised at first but absolutely delighted. If they all watched my programmes it would probably double my audience!' Game-for-a-laugh Iolo said he'd would be more than happy to pop out for a pint with his newfound fanbase."

I Love My Boo: NYC safe sex campaign targets young Black and Latino gay and bisexual men. "One of the elements of this campaign that I love is that the language reflects it's target audience. It's current and even a little hood. … Beautiful images of brothers loving and respecting each others bodies and souls. Now that's not something you see everyday."