California state Supreme Court to hear same-sex marriage arguments this week: "The Supreme Court's intervention has been inevitable since February 2004, when San Francisco Mayor Gavin Newsom ignited a national furor by giving same-sex couples the short-lived right to marry at City Hall. But now that the justices have the issue in their hands, the outcome is anything but predictable – and the stakes for all corners of the divisive social issue could not be higher."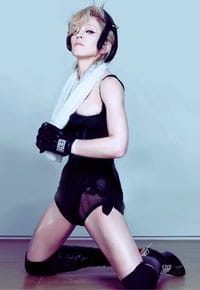 Madonna/Timberlake single leaks.

PlanetOut posts loss of $51.2 million for 2007: " In 2006, the San Francisco company (NASDAQ: LGBT) lost $3.7 million. Sales fell to $53 million for 2007, down slightly from 2006 sales of $58.8 million. PlanetOut, which owns Gay.com, Advocate.com, Out.com and other web sites, as well as a book publisher, Alyson Publications, recorded a $25.9 million charge for impairment of goodwill and intangible assets in 2007, which contributed to its loss."

Venezuela and Ecuador on brink of war with Colombia? "Venezuela and Ecuador ordered troops to their borders with Colombia, sharply raising tensions after Colombia killed a top rebel leader on Ecuadorean soil. President Hugo Chavez on Sunday promised Venezuela would respond militarily if Colombia violates its border, where he ordered tanks as well as thousands of troops. He also ordered closed Venezuela's embassy in Bogota. Ecuadorean President Rafael Correa said he deployed troops to the border while also withdrawing his government's ambassador from Bogota and expelling Colombia's top diplomat."

At New York's Bailey House Auction, Tim Gunn elaborates on his recent comments regarding Hillary Clinton's 'gender-confused' fashion sense: "Let me put it this way. I believe in the semiotics of fashion."

Ellen Page wants to "hug a woman with her legs in friendship."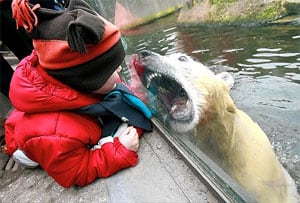 Caged animal: Knut in captivity, one year later.

HIV/AIDS infections surge among gay men in Australia: "Based on current trends in condom use, testing for HIV and other epidemiological factors, the centre predicted new infections would increase from the 234 recorded among Victorian gay men in 2006 to 406 in 2015, an increase of 73.5%. For the same period, infections are predicted to decrease in NSW by 12% and increase in Queensland by 20%. If national trends continue, new infections among gay men in Australia overall would increase from 725 reported in 2006 to 786 in 2015, an 8.5% increase."

T.R. Knight and beau Mark Cornelsen appear at UCLA benefit to help crew members affected by the writer's strike. Previously…

John McCain asked to denounce the support of evangelical pastor John Hagee. Shortly after Hurricane Katrina, Hagee said: "All hurricanes are acts of God, because God controls the heavens. I believe that New Orleans had a level of sin that was offensive to God, and they are—were recipients of the judgment of God for that. The newspaper carried the story in our local area that was not carried nationally that there was to be a homosexual parade there on the Monday that the Katrina came. And the promise of that parade was that it was going to reach a level of sexuality never demonstrated before in any of the other Gay Pride parades."

Madonna and Guy Ritchie bought their neighborhood pub, The Punchbowl.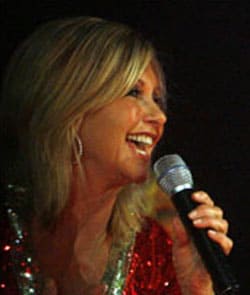 Olivia Newton-John basks in gay love at Sydney Mardi Gras…

San Francisco launches gay tourism campaign.

Weeklong documentary series on photographers begins tonight on The Sundance Channel: "The documentaries, made over the last decade by 10 independent filmmakers and assembled for the series, feature a broad range of photographers including William Eggleston, Tina Barney, Helmut Newton, and Robert Mapplethorpe and his mentor Sam Wagstaff, among other lesser-known artists."

Jason Preston engaged to Marc Jacobs?

After review of the case, cover-up of gay relationship remains at center of mystery over theft of the Irish crown jewels: "The mystery popped back into the news recently after the safe that held the jewels, known as the regalia of the Illustrious Order of St Patrick, was moved to the Irish police, or Garda, museum where it is now on public display. 'It is a never ending and continually fascinating mystery,' said Murphy. His study, which took a fresh look at all available evidence, backed up the notion that there was a whitewash over the theft to cover up a homosexual ring at the centre of the British colonial establishment in Dublin."