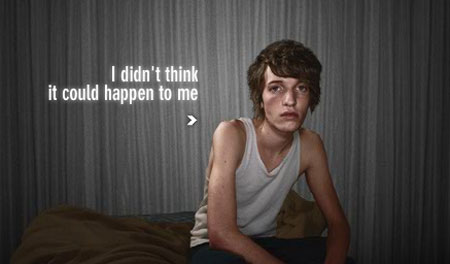 An $11 million campaign targeting gay men who use crystal meth was launched Thursday across California, anchored by a website: MeNotMeth.org.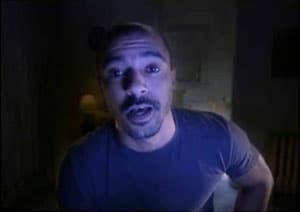 Said Jim Key, chief public affairs officer of the L.A. Gay & Lesbian Center: "In a world that continues to systematically discriminate against gay people, and as long as parents continue to abandon their children simply because of their sexual orientation or gender identity, the use of crystal provides a temporary and dangerous escape, temporarily boosting self-esteem and removing the stigma of being gay."
In addition to its online presence, the campaign features billboards, bus wraps, and a 30-second ad (pictured) which will air throughout the state through June.
The L.A. Times reports: "The Gay & Lesbian Center, along with the San Francisco AIDS Foundation, helped push the Legislature to pass the California Methamphetamine Initiative in 2006. Data from the center's HIV testing program found that nearly one in every three gay or bisexual men who tested positive in the testing program in 2004 used crystal meth — a threefold increase over 2001. In the state-sponsored survey, gay men were the only group to cite enhanced sexual arousal as part of drug's appeal."
The online site allows users to upload their own videos and provides a list of places to receive assistance.
MeNotMeth [official site]
Anti-meth campaign aimed at gay men [la times]