Four openly gay Texas candidates advanced in yesterday's primary.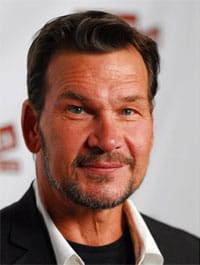 Patrick Swayze has FIVE weeks to live?!? Rep. confirms.

Boyfriend of Toronto gay bar owner Janko Naglic acquitted in murder trial: "The jury returned with its not guilty verdict around 10:15 p.m. Tuesday following a three-week trial that heard from an array of witnesses who testified about the deteriorating relationship between the accused, Ivan Mendez-Romero, and Naglic. On Tuesday night after the verdict, defence lawyer Laurence Cohen said he was "relieved," adding he'd never seen a jury in a murder trial return with a verdict so quickly. The jury retired around 4 p.m. Tuesday after Justice Gladys Pardu finished her nearly all-day charge. 'We did our best for Janko but ultimately we put it into the hands of the jury and we have to respect their decision,' Homicide Det. Sgt. Wayne Banks, the lead investigator on the case, said late Tuesday night."

Legally Blonde 3: Elle Woods goes to the United Nations.

Us Weekly editor Janice Min acknowledges the gay love.

Danny Noriega: Don't hate on my do-rag!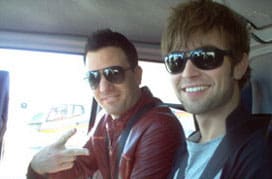 JC Chacez does Vegas.

Alan Duncan, first conservative MP to register for a civil partnership, explains how it all went down: "This is not a 'wedding'," he says. "You really just go into the register office and sign. There will be no Elton John-style stuff: no white suits, no John Inman, no flouncing about. It was on the beach in Oman, two weeks ago, during the parliamentary break. We were walking back after dinner. I did the asking but I think I knew what the answer would be. I said we had had a really good year and should we make it permanent? That was it….It is love – and in no way a political statement. It was entirely personal and mutual. The chemistry is great – we are always laughing. We are very similar: always punctual, tidy, organised; and he's very considerate. We have not had so much as a tense word, let alone an argument. We don't do huffiness. Apart from being very good-looking, James is very socially adept. He says he's really shy going into big social events, but the next thing you know, he's charming the person he's talking to."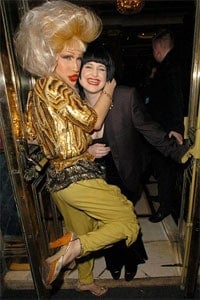 Kelly Osbourne to release "camp" fitness DVD featuring drag queens…

Boyband mogul Lou Pearlman pleads guilty to $300m fraud scheme: "In a plea agreement, the music mogul has admitted running scams that defrauded investors and major banks for more than 20 years. Mr Pearlman entered a not guilty plea last year, but is scheduled to reverse that in court in Florida on Thursday. The charges carry a maximum of 25 years in prison and a $1m (£506,000) fine. Mr Pearlman, 53, is expected to plead guilty to two charges of conspiracy, money laundering and making false statements during a bankruptcy proceeding."

Heterosexual UK man files discrimination lawsuit citing years of anti-gay abuse: "Stephen English, 56, says he was called a 'faggot' even though he was happily married with three children. The harassment was so relentless, he claims, that he resigned after nine years as a salesman with a blinds company. He lost his claim for sexual discrimination at a tribunal and at an employment appeal tribunal but the state-funded Equality and Human Rights Commission has taken up his case and will pursue it to the Court of Appeal…The taunts started, he claims, when an area sales manager discovered that he had been to boarding school and lived in Brighton, which has a high proportion of gays in its population. 'He appeared to have assumed from these two facts that I had homosexual tendencies, despite the fact that I was happily married with three daughters,' he told the employment tribunal."

REPORT: Leaked Madonna track "4 Minutes to Save the World" not the version being released. Real version "way better"…

Testosterone level linked to depression in older men: "A study of about 4,000 men aged over 70 found those with lowest testosterone were three times more likely to be depressed than those with the most. Researchers suspect the hormone may affect levels of key brain chemicals."