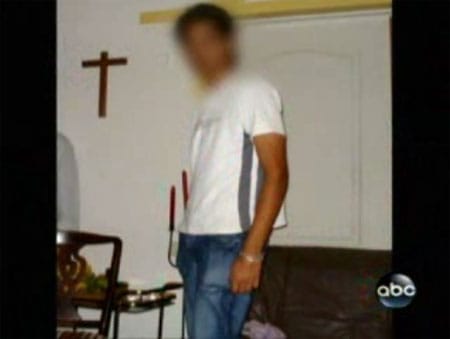 There's now a website in support of Madhdi Kazemi (previous news reports have spelled his first name Mehdi), the Iranian teen who was just ordered sent back to the UK from The Netherlands and now faces possible deportation from Britain back to Iran even though he may be executed if he returns.
Kazemi's request for asylum in the UK was turned down in 2006 after British authorities determined that Iran is a country that does not systematically persecute gays. But that's because Iran does not recognize homosexuality.
Instead, they trump up false charges on gay teens and then execute them.
UPDATE: Kazemi receives temporary reprieve from UK deportation. "Gay Iranian teenager Mehdi Kazemi has been handed a temporary reprieve from deportation by Home Secretary Jacqui Smith. She announced his case will be reconsidered after concerns that he could face execution if removed to his homeland. Ms Smith said: 'Following representations made on behalf of Mehdi Kazemi, and in the light of new circumstances since the original decision was made, I have decided that Mr Kazemi's case should be reconsidered on his return to the UK from the Netherlands.'"
Save Madhi Kazemi [official site]
Previously
Gay Iranian Mehdi Kazemi Seeking Asylum in the UK [tr]