Provincetown acting police chief Warren Tobias retiring. Town decides not to appoint him permanently, which is a good thing, considering the department's poor record on hate crime incidents.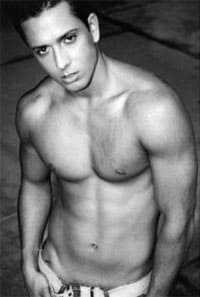 Stripper from Dick's out on American Idol.

If you're into Edward Norton and roided out green men who tear their shirts off, you may like this trailer.

Syphilis rates surge, especially among gay and bisexual men: "Since 2000, when the national syphilis rate sank to a low of 2.1 per 100,000 people after a decade of progress in the 1990s, the rate has soared by 76 percent, the CDC reported. Homosexual and bisexual men accounted for 64 percent of syphilis cases in 2007, up from about 5 percent in 1999. CDC officials expressed concern not only because the recent increases in this bacterial sexually transmitted disease follows years of declines, but also because syphilis can elevate a person's risk of being infected with the AIDS virus and the odds of giving it to someone else."

NYT: Sex diseases in gay men escaping detection because people are ignoring regular testing. "Dr. Kristen Mahle's study found that among gay men who showed no symptoms of gonorrhea, more than a third of rectal infections with the disease, and more than a quarter of throat infections, were missed because many were not tested at all anatomical sites of recent exposure. Dr. Eric Tai's study surveyed non-H.I.V.-positive gay men in 15 cities from 2003 to 2005 and found that only 39 percent reported having been tested for syphilis, and only 36 percent for gonorrhea."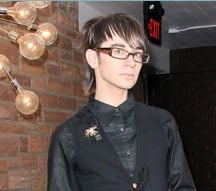 Tranny hot mess: The next Ugly Betty guest star?

Focus on the Family's James Dobson worried that all the Christian bigots are dying out.

Pair of lesbians in Greece hope to become first same-sex marriage there by exploiting a legal loophole: "The two will try to tie the knot under a 1982 law that does not specify that a civil union must involve a man and a woman, said Evanguelia Vlami of Greece's main homosexual association, Olke. The ceremony is to take place in the Kessariani quarter of Athens by a mayor who belongs to the radical left-wing Syriza party, Vlami said. 'I have no objection to celebrating this union so long as the law is respected,' the mayor, Spyros Tzokas, told the Ta Nea daily."

Adam Sandler kicks sand in a bear's face at the beach.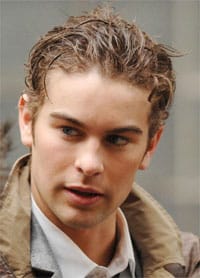 Chace Crawford: fresh as a country lane after a spring shower.

Washington governor Chris Gregoire signs bill expanding domestic partner benefits: "The measure adds domestic partners to sections of laws where previously only spouses were mentioned, including areas referring to probate and trusts, community property and homestead exemptions, and guardianship and powers of attorney. 'This bill is about protecting and helping Washington families,' Gregoire said before signing the bill. 'It simply gives these families the same rights as everybody else. It's the right thing to do.'"

Catholic bishop alleges 'gay conspiracy' against the Church, longs for the good old days when gays were thrown in the clink: The Bishop of Motherwell, Joseph Devine, says a 'homosexual lobby' has aligned itself with minority groups, including Holocaust survivors, to gain persecuted status. He said there was a 'huge and well orchestrated conspiracy' taking place in the 'gay movement', which the Catholic Church neglected 'at our peril'…In an attack on openly gay actor Sir Ian McKellen the bishop said: 'I saw actor Ian McKellen being honoured for his work on behalf of homosexuals, when a century ago Oscar Wilde was locked up and put in jail.' He made the comments during a lecture on 'Christian faith and inconvenient questions' in Glasgow on Tuesday and has since stood by them, 'These groups are defending their position, I am defending mine', he said. 'It is all about a lifestyle alien to the Christian tradition. There is a giant conspiracy against Christian values, an agenda here.'"