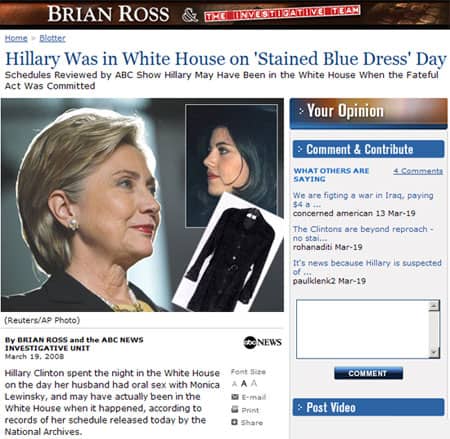 The National Archives released 11,000 pages of scheduling documents covering 2900 days of Hillary Clinton's time as first lady.
So on the fifth anniversary of the war in Iraq, ABC News used those documents to post a "stained blue dress" investigation with seemingly the sole purpose of humiliating Clinton.
What other purpose does it serve?