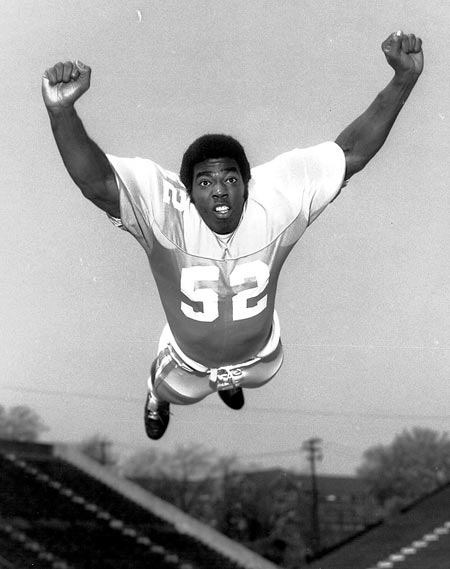 Star high school football player and former Tennessee linebacker Jackie Walker, who became the first African-American football player in the Southeastern Conference to be named an all-American and the first to captain an SEC team, and remains in NCAA record books for his interception touchdown record, is finally being recognized: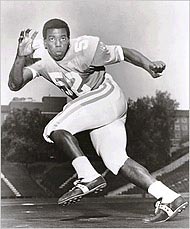 "Walker was gay, which he made no effort to hide after his senior season at Tennessee. That is why his name has faded from memory, according to his brother, Marshall, and several of his teammates and coaches. When Walker was dying of AIDS in 2002, his brother told him he would change that, pledging to help get him into the Greater Knoxville Sports Hall of Fame. Walker laughed, convinced that it would never happen. Now, it appears that Marshall Walker's promise has paid off. The Hall of Fame is expected to include Jackie Walker when it releases its latest class of inductees Sunday."
The NYT notes that Walker's openness about his sexuality likely also led to his axing from the San Francisco 49ers (who drafted him after college) before the season began.
Jamie Rotella, another Tennessee linebacker, spoke to the paper about learning of Walker's sexuality: "I was totally shocked. But it didn't affect the way I admired and respected him. We were confused, but everybody had too much respect for Jackie, for his character as well as for his football play. Jackie was a private person, very humble. Whenever he did speak, his words were sincere, reflecting his character. He was a silent leader. He didn't say much, but when he did, you listened."
Long in the Shadows, a Player's Legacy Is Restored [nyt]