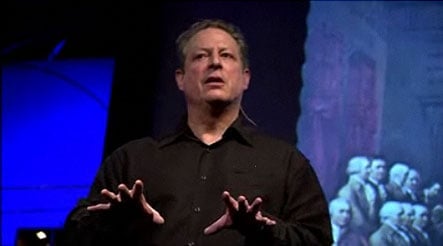 Al Gore premiered a new slideshow on the climate crisis at a TED talk last month in which he talks about the need to solve the democracy crisis so we can solve the environmental one, and says we must create a sense of generational mission to get this done. He also answers some questions at the end about how he feels the current presidential candidates will respond to global warming issues.
The slideshow was posted online today, and you can watch it, AFTER THE JUMP…
In the lecture, Gore reference's Jill Taylor, whose TED Talk was the last we featured, and if you haven't seen it, it's fantastic. Check it out here.