Arizona ballot measure to constitutionally ban same-sex marriages appears defeated: "The House gave preliminary approval Thursday by a 28-27 vote to put the question on the November ballot. But that OK came only after Rep. Kyrsten Sinema, D-Phoenix, lined up enough votes to tack on a provision to grant certain rights to unmarried couples living together, whether gay or straight. That move effectively tied the two issues together as a single ballot question, meaning voters who want to make same-sex weddings unconstitutional would be voting for some constitutional rights for gay couples. A spokesman for House Speaker Jim Weiers, sponsor of HCR 2065, said that is unacceptable and that the Phoenix Republican will now kill his proposal."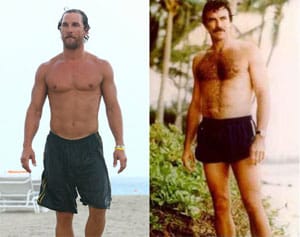 Magnum P.U.: Matthew McConaughey to take Tom Selleck role to the big screen?

Naomi Campbell a free supermodel after getting arrested for assaulting and spitting on a cop.

Poland passes EU Charter but gets around gay requirements: "This week Prime Minister Donald Tusk reached a deal with the opposition, inserting a clause in the rights bill guaranteeing Poland's sovereignty within the union. The cause is seen as a means where the government can opt out of EU LGBT rights protections. Kaczynski has said he will sign the revised bill."

Perez Hilton says he made out with John Mayer. But is it Pop Fiction?

Redwood City, California man faces hate crime charges for attack on gay neighbors: "Herbert Santos-Coy, 30, remained behind bars Wednesday on one count of felony assault for hate crime purposes, two counts of felony commission of a hate crime and one misdemeanor count of resisting arrest. If convicted, he faces up to eight years in state prison. 'There's nothing the victims did that would have provoked this. It's an outrage,' Chief Deputy District Attorney Steve Wagstaffe said. Santos-Coy and his wife lived next door to the couple on Buckeye Street. On Sunday, the victims were working on their car when Santos-Coy approached them and began hurling anti-gay epithets, Wagstaffe said. Santos-Coy then allegedly struck one man in the face repeatedly before picking up a wrought iron table and swinging it at the couple. Santos-Coy had been drinking but prosecutors do not believe he was drunk at the time of the incident, Wagstaffe said."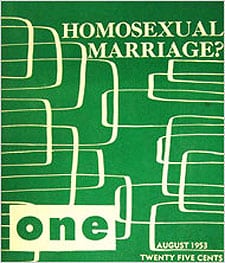 Massive archive of gay and lesbian historical items at New York Public Library gets digital gallery and will be organized under new donor committee: "It is a newly organized… committee called LGBT@NYPL; for lesbian, gay, bisexual and transgender. Carey Maloney and Hermes Mallea, the cochairmen, are also partners in M (Group), a design company. The goal, Mr. Maloney said, is "to get everything cataloged and digitized and to get an endowment" for the care and maintenance of the collections. Mr. Maloney is to announce at a party at the library this evening that the committee has raised $1.5 million so far. Time Warner has pledged $300,000. The MAC AIDS Fund has pledged $150,000 to improve public access to materials dealing with HIV and AIDS. Estée Lauder Companies has pledged $30,000."

Apparently, gays in London love renting cars.

Tom Brady makes 100 Unsexiest Men of 2008 list: "an overexposed, supermodel-dating, out-of-wedlock-fathering, big-game-losing metrosexual — with a bowl haircut."

New Heath Ledger Dark Knight photos show The Joker disguised as a nurse.

Sir Ian McKellen speaks at Stonewall Equality Dinner in London: "The Lord of the Rings star spoke about the need to change society and not just the law, and lamented that many who are brave enough to be out on the gay scene still live closeted lives and careers. Sir Ian criticised religious intolerance and said he had wanted Mehdi Kazemi to be his date for the Equality dinner, but he is still in custody in Holland."

Howard Dean tells crowd at University of Wisconsin Madison that he doesn't get gay Republicans: "'They can't become more diverse. Who in their right mind, if they were African-America or Hispanic or Asian-American, if they were gay or lesbian, would join the Republican Party?' Patrick Sammon, president of the Log Cabin Republicans, called Dean's statement "callous" and said that Hillary Clinton and Barack Obama should publicly state what they think of it."