A Boy Named Gay wins NYT weird name story contest.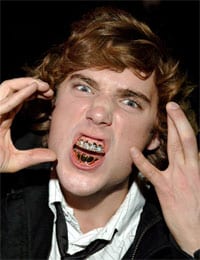 Meet the first cast member of the Beverly Hills 90210 spin-off.

Rally for Sally: 50 Pastors organize "free speech" demonstration for bigoted Oklahoma State Rep. Sally Kern.

Brown University bookstore to be renovated to make it "a little less gay." Director: "You can practically slice the homoeroticism in there with a knife."

Indonesian Muslim leader clarifies beliefs about homosexuality to Jakarta Post. Ma'aruf Amin, chairman of the Fatwa Commission at the Indonesia Ulema Council: "Yes, it's a social construction, but it is derived from the Koran. The Koran clearly states that homosexuality is unacceptable, and we ulema have agreed about that. It's a curable disorder. There have been many cases where homosexuals have realised what they did was wrong and became heterosexuals again. It's something that can be fought off. God created both good and bad behaviours, but He told humans to choose the good ones. So, it's a matter of options."

Nate Berkus strips down on a Hawaiian beach.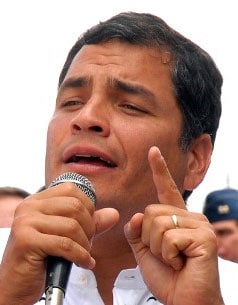 Ecuadorean President Rafael Correa on gay rights: "Let's be clear that the profoundly humanistic position of this government is to respect the intrinsic dignity of everyone, of every human being, independently of their creed, race, sexual preference. … We will give certain guarantees to stable gay couples but matrimony will continue being reserved for a man, a woman and the family. … Every person has dignity, that's to say, one must respect a person independently of their sexual preference. Be careful not to deny employment to someone because of their sexual preference. That is discrimination, that is unconstitutional."

Madonna will hurt you.

European Union Court rules in favor of gay man claiming his late partner's pension benefits: "'The refusal to grant the survivor's pension to life partners constitutes direct discrimination on grounds of sexual orientation if surviving spouses and surviving life partners are in a comparable situation as regards that pension,' the European Court of Justice in Luxembourg, the EU's highest court, ruled today. The Court of Justice left it up to German judges to decide the status of the pension."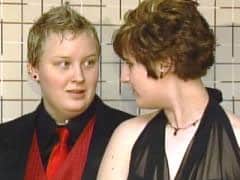 Alabama lesbians win right to attend school prom: "Two Alabama high school students didn't think they would be able to dance the night away at their high school prom last weekend all because they're gay, and the school wouldn't allow them to attend. But that all changed in light of a federal judge's decision. A temporary restraining order was given to the Scottsboro City Board of Education. Chelsie Collins and Lauren Farrington are both students at Scottsboro High School and Saturday night is their school's prom."

UK Stonewall equality survey finds homophobia rife in British society.

Janice Dickinson: Crazy/Exhausted.