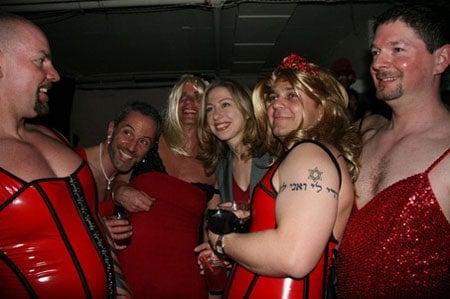 Monday, I mentioned that Chelsea Clinton had stopped in at Portland's drag 'Red Dress Party' fundraiser. Here's another shot showing the former first daughter at the fete amidst a band of jungle red Oregon Glamazons.
When we posted yesterday's photo we received an email from San Francisco photographer Jerry Pritikin, noting that it's not the first time a candidate's child has mingled with the gays in the heat of campaign season.
Pritikin sent along this photo he shot of Jimmy Carter's son "Chip" in 1976 at the San Francisco Gay Memorial Day Tricycle Race. Note the signs in the background announcing his dad's appearance at a downtown SF location on June 2nd.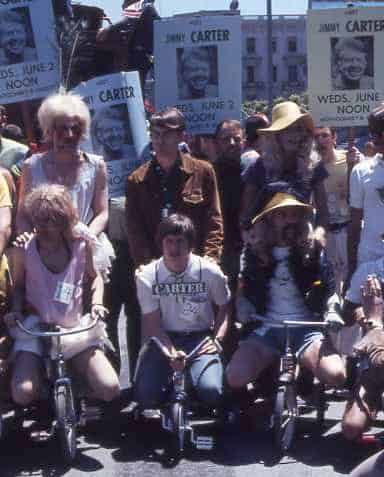 Red Dress Party [just out via Pam's House Blend]