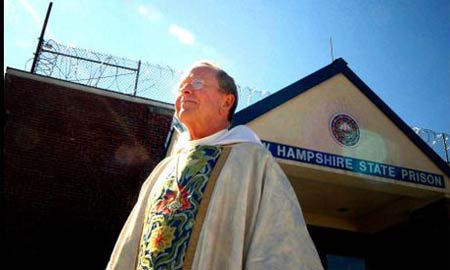 The NYT reports on the upcoming nuptials of Gene Robinson to his partner of 20 years.
Says Robinson: "We could have, I suppose, just gone to the town clerk and had that signed, but, you know, I'm a religious person, and every major event in my life has been marked with some kind of liturgy and giving thanks to God. My hope, is that even some of the more negative bishops will be encouraged by the American participants to come with them and to see that I don't have horns, or I don't wear a dress or I don't fit any of the stereotypes that are often held by people who don't really know gay people, and in fact will see how normal I am, and to hear about the incredibly normal life I have as a bishop in my diocese."
Robinson has been in the headlines recently because of his snub from the annual Anglican Lambeth conference, for which he says he'll be providing an alternate program, with Sir Ian McKellen as his star attraction.