Vigil held for Father Mychal Judge on eve of Pope's Ground Zero visit: "He had a heart as big as New York. There was room for everybody. We wish that our church had room for everybody, and that was one of our prayers tonight, that our church would be welcoming, especially those who feel excluded, especially gays and lesbians."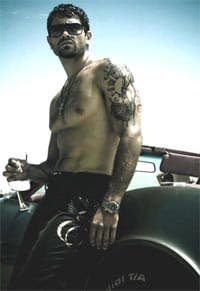 Jesse Metcalfe shows off new tuff n hairy shots.

Enrique Iglesias says people are pleasantly surprised when they pull down his pants.

David Zippel (lyricist and co-librettist), Joe Leonardo (co-librettist) and Jonathan Sheffer (composer) team up for musical version of George S. Kaufman and Moss Hart's 1930 Broadway comedy, Once in a Lifetime to star Christine Ebersole. The show, which is having a reading next month, is to be directed by Jerry Mitchell.

Singapore restricts videogames with gay themes: "People Like Us considers this new rule unjustifiably strict. Children should not have to be kept ignorant about the presence of gay people in society anymore than they should be shielded from people of other faiths and ethnicities. The path to acceptance of gay people is through teaching children about diversity from a young age. It is pejorative to lump gay sexual orientation with crime and drug use as the MDA's new guidelines do, as if gay orientation is some kind of social threat."

Hillary Clinton slams MoveOn.org at private fundraiser. Clinton strategist Geoff Garin responds…

Gay men being "liberated from a narrow place" at New York Jewish seminary.

Dead or Alive's Pete Burns has reportedly leaked his own sex tape.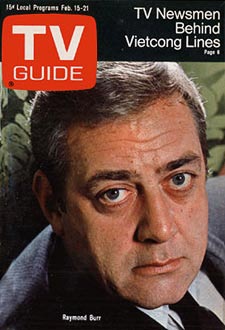 BOOK: Perry Mason's Raymond Burr led a secret gay life.

Britney Spears to return to How I Met your Mother because "she had so much fun the first time around."

Gay bookstore in Vancouver that challenged Canadian Customs is up for sale: "Only two years after the store opened in 1983, the owners took on a fight that bolstered and exhausted them, lasting until just last year and challenging Canada's censorship laws. After 23 years of fighting Canada Customs' seizures of books bound for the gay and lesbian bookshop, the partners have put Little Sister's up for sale. It's time to do something else, Deva says as he plans to get a choir booked for the store's 25th anniversary celebrations. 'It's probably time to pass on the torch hopefully to some younger, energetic people who are willing to work with our store,' he says. 'I'm not in a rush. We're going to take our time.' The fight against Customs put the store at the forefront of the battle against censorship in Canada. Among books seized were Jean Genet's Querelle, Quentin Crisp's The Naked Civil Servant, Joe Orton's Prick Up Your Ears, The Joy of Gay Sex and The Joy of Lesbian Sex."

Buffy the Vampire Slayer: the tarot cards!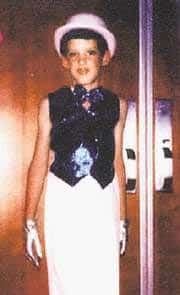 You're Going to be Gay: New book looks at childhood pictures that foretell a gay future.

Gay UK airport security guard could be awarded up to £30,000 in sexual harassment claim over female co-worker who came on to him.

Artist Ross Bleckner penning a memoir: "'It's based on the journals he has kept for years,' says a pal. 'And he is writing it as if he is giving advice to his younger self.' The New York painter is expected to include recollections about famous friends including Calvin Klein, Diane von Furstenberg and former Mrs. Ron Perelman, Claudia Cohen."

Flowers appear to be losing their scent and experts are worried: "The potentially hugely significant research – funded by the blue-chip US National Science Foundation – has found that gases mainly formed from the emissions of car exhausts prevent flowers from attracting bees and other insects in order to pollinate them. And the scientists who have conducted the study fear that insects' ability to repel enemies and attract mates may also be impeded."