Smith College students protest, defeat Ryan Sorba, author of The Born Gay Hoax.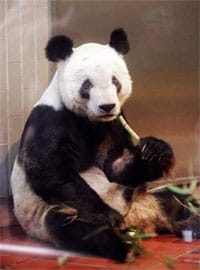 One of Tokyo's most famous is dead at 22 (that's 70 in human years).

MIT takes no action against student who threatened LGBT group after receiving an email about the group's end-of-semester celebration. Said the student's email: "If you fucking fags send me something like that once again or contact me in any other way, I swear you won't be able to study at Sloan for some time because you will spend it at resuscitation department. If this is what you want, go ahead." (email and response)

A new Nike ad directed by Guy Ritchie.

Anglican school council in Australia formally endorses ban on bringing same-sex partners to the school formal: "Up to eight students had wanted to take boyfriends and raised the issue with a senior staff member, who passed the request to Churchie headmaster Jonathan Hensman. At the time Mr Hensman said it was not appropriate for students to take a same-sex partner because escorting a young woman to a formal was part of the boys' education. But after reports in The Courier-Mail Mr Hensman referred the matter to the school council. A brief statement posted on the Churchie website yesterday said the council 'strongly supported the headmaster's position on the school's education programs in social settings'."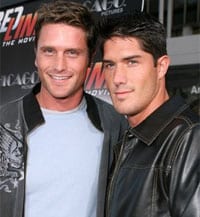 Reichen Lehmkuhl splits with model boyfriend Ryan Barry, writes up list of Hollywood dating tips.

Viral campaign for The Dark Knight issues 35 mm film trailers to 12 winners of its contest, each one individually defaced by The Joker.

Presbyterian church court issues conflicted ruling in same-sex union case: "A San Rafael minister who presided over several same-sex ceremonies didn't violate Presbyterian Church (U.S.A.) rules, because same-sex marriages don't exist in the church, a church court ruled Tuesday. At the same time, the Permanent Judicial Council's ruling affirmed the right of same-sex couples to have unions, a ceremony that would theoretically have a distinct liturgy. The ambivalent ruling – affirming the rights of gays and lesbians to have their relationships sanctioned by the church but not considering them equal to those of heterosexual couples – is likely to disappoint both sides in the debate."

Tenant who lived in Austrian incest house heard knocking from the basement for 12 years but did nothing: "I wish to God that I could turn back the clock. The signs were all there but it was impossible for me to recognise them. Who would ever believe something so terrible was going on right under my feet? It is a regret I will have to live with for the rest of my life."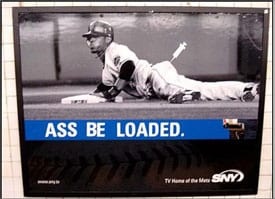 Street artist targeting NYC subway ads.

Kathy Griffin was fired from Hannah Montana because she told Jesus to suck it.

Gossip Girl's Ed Westwick is somewhere under the rainbow.

Gay books: Publishing Triangle awards handed out.

Hometown boy makes good: Portland paper profiles Chad White.

Jake Gyllenhaal is opening a restaurant: "The so-called 'closet chef' is said to be in the development stages of an organic restaurant project, for which he plans to travel throughout Italy collecting ideas…The actor has always said he planned to open a high-end dining venue by the time he was thirty (he has three years left), as long as his acting career had put him in a position that would make that possible."

Dusty Springfield to be played by…Nicole Kidman?