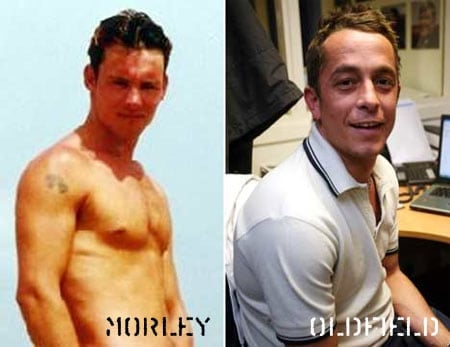 A grisly story out of the UK. If you're eating your breakfast, you may want to read it later. Anthony Morley, who was crowned Mr. Gay UK in 1993 when he was 20 years old, was arrested after advertising executive Damien Oldfield's body was found in his home at Harehills, Leeds full of stab wounds. There was additional damage to the body: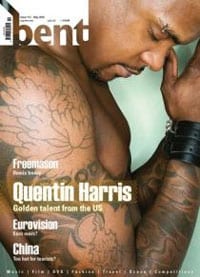 "Police are said to have found human flesh diced as though 'for cooking'. Officers are now having to consider the possibility that the killer had 'eaten some of the flesh.' They were alerted after a man, covered in blood and wearing a white nightgown and slippers, went into a nearby kebab shop."
Oldfield worked at UK gay magazine Bent.
"Anthony Morley, 35, from Doncaster – who won the Mr Gay UK competition in 1993 aged 20 – appeared in court earlier this week charged with Mr Oldfield's murder. He has been remanded in custody. He is due to appear before magistrates in Leeds again on Monday, when it is expected the case will be sent to crown court. Morley and Mr Oldfield were thought to be friends but not lovers. After being crowned the winner of the beauty pageant at a Blackpool nightclub in 1993, Morley enjoyed a brief spell as a minor celebrity on the gay scene, making a guest appearance at the London Pride festival and opening a holiday complex for gays in Gran Canaria. In his submission for the competition, Morley said his hobbies were 'dancing and body building' and that he 'likes to please people'. Although the competition has been around in various guises since the mid 1980s, it only took on its current name and format in 1993, making Morley its first winner."