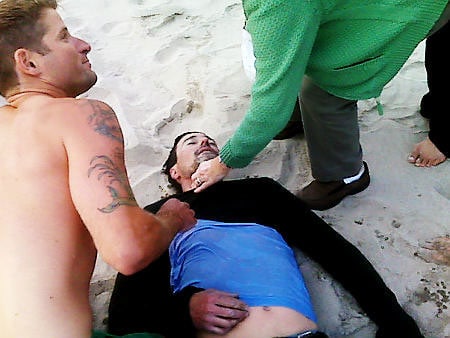 Brooklyn resident Brian Jordan wants to find the Mer-man who saved him from drowning last Saturday:
"All Brian Jordan knows about his savior is that he's a surfer with a sea-themed tattoo on his right arm and a courageous heart. Jordan's clean-cut guardian angel was captured in a snapshot taken by a passerby after he pulled Jordan to shore last weekend, but no one has been able to identify him. Like a modern-day superhero, the rescuer vanished before anyone could get his name. 'The last [thing] I remember of the guy was in the water. He was pulling me out. I couldn't move anymore,' said Jordan, 37."
Hell yeah, I'd be looking too. Was he wearing a glass flipper?
(via ny mag)