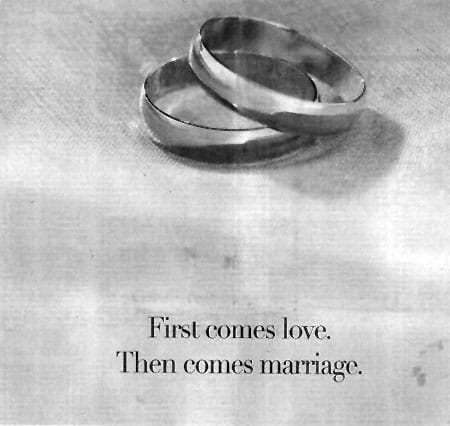 "First comes love. Then comes marriage. And now it's a milestone every couple in California can celebrate."
This is part of a full-page ad taken out today by Macy's in both the L.A. Times, and also, apparently the NY Times.
Macy's has long been supportive of the LGBT community, though they had some problematic PR issues back in 2006. This is definitely nice to see in the major papers.
See the full ad, AFTER THE JUMP (thanks, evan)…